12. – 13.Januar 2015
Die Magie des Blutes
"Menstruationsblut – Das Gold der "Götter"
Veröffentlicht am 11.01.2015
Augen auf "Neues" (163) – Menstruationsblut – Das Gold der "Götter" Auch als MP3 Download verfügbar: http://www.file-upload.net/download-1… Warum verteufelt die Kirche das natürlich Weibliche? Und warum trinken sie Blut aus einem Kelch? Was könnte hinter den Zahlen 322 der Skull & Bones stecken? Und was haben die Irminsul und der Uterus gemeinsam? Diese und noch viele weitere hochbrisante Dinge werden in diesen Video beleuchtet. Ich bedanke mich an dieser Stelle an den edlen Spender für dieses so gut wie nicht mehr erhältliche Quellenmaterial! … Quelle: Das Geheimnis der Gralskönige @ Laurence Gardner LG Chembuster33
Die SONNENGÖTTIN schaute aus dem Fenster und war mehr als erstaunt, denn der HIMMEL war komplett WEIß, kein einziger Stern war mehr zu sehen, alles war einfach nur weiß … komisch, dachte MONALISA, wo war nur die DUNKELHEIT geblieben, die die Himmelskörper sichtbar machte? … SIE verließ IHR ABTEIL und schaute auf einen der überall im ZUG angebrachten BILDSCHIRME und stellte beruhigt fest, dass zumindest IHR NEUER KANAL – MONALISA TV noch zu sehen war. Im ZUG selbst war es jedoch ungewöhnlich ruhig und die PLÄTZE, an denen die ganze FAHRT über all die fleißigen MITARBEITER GOTTES ihren Aufgaben nachgegangen waren, waren nicht besetzt. Was war denn nur los heute? SIE ging in der ZEIT zurück und dann sah SIE auch schon eine versammelte Menschenmasse. Die GÖTTIN stellte sich daneben und hörte interessiert zu:
"KIRCHE MISSHANDELT KINDER LEGALISIERT ES
UND SAMMELT DAFÜR STEUERGELDER!"
gelöscht…. Veröffentlicht am 12.01.2015
DAS GRÖSSTE BIZNES HEUTE ZU TAGE IST KIRCHE! ZUM BEISPIEL KATHOLISCHE KIRCHE IST 45 MILLIARDEN SCHWER NICHT MEHR LANGER! ICH WERDE SIE SCHLISSEN! DIESE BASTARDE MISSBRAUCHEN KINDER KASSIEREN STEUER AB UND LEGALISIEREN ES NOCH! ICH PROTESTIERE REVOLUTION!
Die WORTE des PREDIGERS waren so deutlich, dass sein PROTEST bis in die hinteren ABTEILE zu hören waren. Auch dort war man über das GEHÖRTE ziemlich entsetzt, allerdings gab es auch nicht wenige, die sich die OHREN krampfhaft zu hielten. Andere wiederum zuckten mit den Schultern und meinten zu wissen:
"Christliche Nächstenliebe,
man verrät keinen Pädophilen Bruder!"
Hochgeladen am 30.04.2011
Nico Banna vor 5 Monaten die katholische kirche wird früher oder später fallen in 15 – 20 jahren wird es die kirche zumindest so wie sie bisher ist nicht mehr geben! …denn die kirche klärt nicht auf, sie schweigt sich zu tode!
433 Aufrufe bis heute, hm … das Thema schien die WELT in den letzten 4 Jahren nicht besonders interessiert zu haben, dachte die GÖTTIN und diesmal zuckte SIE mit den Schultern, und sagte zu sich selbst: "Das wird sich ändern, sobald dieser WUNDE PUNKT vor dem HOHEN GERICHT verhandelt wird … " und ging zurück in Ihr ABTEIL, schaute in IHREN Briefkasten und wendete sich wieder IHRER AUFGABE zu, die aktuellen gesellschaftspolitischen Ereignisse und Entwicklungen auf dem Planeten Erde für IHREN CHEF zusammenzutragen und so zu dokumentieren, dass ER in dem Durcheinander dieser revolutionären Zeiten überhaupt noch durchblickte:
"Aktuell:
Charlie Hebdo; Alibi-Funktion; mehr Waffen in
den Iraq; russische Verknüpfung"
gel;scht……. Veröffentlicht am 12.01.2015
Il est Charlie: Saudi-Arabien lässt Blogger auspeitschen
John Smith vor 41 Minuten Mein großen Respekt an dich. Du scheinst
viel Zeit und Mühe zu investieren, die Ergebnisse sprechen aber auch für sich.
"Russisches TV berichtet über PEGIDA in Deutschland"
gelöscht… ………….Veröffentlicht am 12.01.2015
Ein Beitrag des russischen Staatssenders "Der erste Kanal" über die Europäischen Patrionen Gegen die Islamisierung des Abendlandes (PEGIDA), Januar 2015. Quelle: https://www.youtube.com/watch?v=uhUE2…
Pelfaio Reikap vor 33 Minuten Wenn in Deutschland erstmal die Moslems in der Überzahl sind, was passieren wird wenn die Deutschen sich nicht wehren, geh ich zurück nach Polen.
Jakob Gru vor 12 Minuten Das wird ganz sicher nie passieren, glaub mir 🙂
http://www.mdr.de/nachrichten/schwerte_aussenlager_buchenwald_fluechtlinge100_zc-e9a9d57e_zs-6c4417e7.html "Buchenwald-Außenstelle Schwerte will Flüchtlinge in KZ-Außenlager unterbringen" – Zum Konzentrationslager Buchenwald bei Weimar gehörten einst Dutzende Außenstellen, in denen Zwangsarbeiter für die Rüstungsindustrie ausgebeutet wurden. Eines dieser Außenlager liegt bei Schwerte in Nordrhein-Westfalen – und könnte Medienberichten zufolge künftig als Flüchtlingsunterkunft dienen. Die Stadt plane, 21 Asylsuchende in der früheren Aufseherbaracke des Lagers unterzubringen, berichten "Ruhrnachrichten" und "Westdeutsche Allgemeine Zeitung"…
Warum, so fragte sich die GÖTTIN, wollte die POLITIK unbedingt noch mehr Flüchtlinge, wenn jetzt schon alte KZ-Lager wiederbelebt werden mussten, weil keiner mehr wusste, wohin mit den Leuten? Und wo war Merkels Mitgefühl für die verzweifelten Menschen in der Ostukraine? Hier wäre nicht nur ihr Mitleid sondern auch größte Scham angebracht. Doch über das Schicksal dieser Menschen legten diese HEUCHLER und VERBRECHER jeden Tag aufs Neue ihren blutigen Mantel des Schweigens.
"Medien schweigen! Donezk 11.01.15:
Beschuss auf Wohngegenden mit Zivilisten"
Veröffentlicht am 12.01.2015
Donbass 11.01.2015- Es herrscht ein massiver Beschuss durch UKRA-FASCHISTISCHE TRUPPEN auf Wohngegenden mit Zivilisten...Das ist nur ein von tausenden solcher Videos die im Netz hoch geladen wurden…. Nicht ein davon wurde veröffentlicht in unseren Medien (Nur in Russischen TV) Schaut dieses Video wie ein Propaganda Video aus?
Für die Menschen, die immer noch unseren Medien glauben: Wie kann es sein, dass nicht ein Kanal im TV und noch nicht einmal eine Zeitung eine Kleinlichkeit darüber berichtet? Was für Beweise wollt ihr noch haben, um zu verstehen, dass ihr dermaßen verarscht werdet? Quelle: http://x2t.com/342330
Fappsu vor 1 Stunde Vielleicht sollte die ostukrainische Bevölkerung antiislamische Karikaturen entwerfen. Da war doch Poroshenko gerade mit auf einer Demonstration in Paris, oder? Ich kann gar nicht so viel fressen wie ich kotzen will…
Ich hab die Schnauze so voll.. Seit fast einem ganzen Jahr wird der feige Mord an tausenden Ostukrainern kaum übermittelt, obwohl es auf yt so viel Material dazu gibt. Stellt euch mal vor, in deren Situation zu sein. Jeden Tag fallen Bomben, ständig in Angst, laufend stirbt jemand eurer Bekannten und Verwandten. Und das ganze passiert nicht weit weg von Deutschland! Irgendwann kommt es zum Krieg, weil wir als Bevölkerung durch unfähige Medien nicht in der Lage waren, die faschistische Putschregierung in der Ukraine abzulehnen und uns von Merkel+co. blind lenken lassen.
Martin Ritter vor 28 Minuten Nein. Das tun wir nicht mehr. Verbreite die Links. Vergiss Facebook und Twitter sowie andere. Die zensieren das Meiste. Foren und andere Communitys in Genres von denen du glaubst, dass es dort Leute gibt die's interessiert. Ich habe bereits mit etwa 10 Foren-Einträgen 6000 Leut' informiert. Vielleicht erkennen jetzt 2000 davon was passiert. Es lohnt sich. Spamming? Mir egal.
Nita vor 2 Stunden Irgendwann werden alle die Wahrheit wissen. Alles Wissen was die Medien uns verschwiegen haben und uns zu bestimmten handeln und denken verleitet haben-alle Lügen werden ans Licht kommen, doch dann wird es sicherlich schon zu spät sein.. Gott behüte uns alle
"Präsenz von US-Soldaten in Europa: Same but different"
Veröffentlicht am 12.01.2015
Die USA haben in Europa über 65.000 Soldaten stationiert. Jetzt kündigen sie Umstrukturierungs- und Sparmaßnahmen an um 500 Millionen US-Dollar zu sparen. Doch nach RT Recherchen ist dies nur ein Rechentrick. Denn während sie in England Basen schließen werden in Osteuropa neue aufgebaut. Auch in Italien werden Basen für die neuen F-35 Kampfflugzeuge ausgebaut. Auf die RT-Anfrage an das Pentagon, ob sich im Zuge der "Sparmaßnahmen" die Anzahl an US-Soldaten in Europa verringern wird, kam die Antwort, dass die Anzahl "ungefähr gleich" bleiben wird. Mehr auf unserer Webseite: http://rtdeutsch.com
"Aktuell: Das wahre Gesicht der Mafia – das wahre
Gesicht des Satans – [Charlie Hebdo]"
gel;scht……Veröffentlicht am 11.01.2015
Anmerkung: Charlie Hebdo ist zunächst einmal eine symbolische Tat, woraus die Politik ihr Kapital schlägt. Am Pariser Trauermarsch kann man erkennen, im Angesicht der Tatsache, wer dort auftritt, welche Agenda dahinter steckt. Der größte Versager und Polit-Abschaum hat sich unter dem Deckmantel der "Einheit und Geschlossenheit" vereint, um die Bürger für ihre nächste Agenda zu instrumentalisieren. Welche 2015 in den Angriff genommen wird. Mehr Sicherheitspolitik, mehr Verteidigungspolitik mehr Krieg (Ukraine, Irak, Syrien usw)
Hermod70 vor 18 Stunden Das Ganze um den Hebdo Anschlag läuft wie nach Drehbuch. Die Kampagnen, die Kondulenz von Massenmördern a la "Bibi", alles führt zu Brechreiz. Die dazu laufenden Diskussionen im Mainstream und bei den Schafen ist erschütternd sinnfrei. Es beginnt die heisse Phase. Nun, wer fällt, der fällt.
Paranoia vor 6 Stunden Ich habe gestern erfahren das einer der Attentäter mit einem Sprengsatz 2 parkende Autos in die Luft gesprengt hat. Vorher hat er eine Polizistin erschossen. Da frag ich mich warum? Warum legt der die Bombe nicht in einen Bus um Schaden anzurichten. Ich glaube das dieses Verhalten einen laienhaften Terroristen wieder spiegeln soll. An der ganzen Sache passt so vieles nicht ins Bild. Ausweis im Auto liegen lassen. Trotz Observation Sturmgewehre und einen Raketenwerfer kaufen zu können. Bekennervideos die von einem Unbekannten hochgeladen wurden und vieles mehr.
Paranoia vor 6 Stunden Hallo MysteriumGlobal,ich persönlich glaube nicht das sich alle da gezeigten Personen auf einer politischen Linie befinden um einen großen satanistischen Plan auszuführen. Insbesondere Frau Merkel, sie ist einfach nur unwissend, sie reflektiert nur das was man sie hat wissen lassen und das ist nicht viel. Sie selbst hat in ihrer strebsamen Art viel Platz für Korruption in Deutschland geschaffen. Ein Skandal und Bestechungsversuch nach dem anderen tritt nun ans Licht. Sie wird sich auch in Zukunft nur auf sich selbst konzentrieren und bleibt dadurch politisch dumm. Sie ist einfach nicht mehr tragbar für eine Demokratie. Folgender Denkanstoß zu den Anschlägen in Frankreich von mir:
Marine le Pen eine französische Politikerin des rechten Flügels werden für die kommenden Wahlen in Frankreich große Chancen eingeräumt. Marine le Pen vertritt fasst die selbe Meinung über Einwanderung wie hier zu Lande PEGIDA. Sie selbst vergleicht die EU mit einem Gefängnis und würde alles tun um aus diesem auszubrechen. Nachdem Frankreich als Gründerstaat und wirtschaftsstarker Partner aus der EU ausgetreten ist werden andere folgen. Wer könnte Interesse zeigen, dass die EU zusammenbricht? Jemand der nicht will, dass der Dollar als Leitwährung untergeht? Jemand der im eignen Land schon Gefängnisse aus humanitären Gründen schließen muss weil kein Geld vorhanden ist. Jemand der in einem Quartal 200 Milliarden an Staatsverschuldung anhäuft? Griechenland schaffte das in 10 Jahren. Also ich komme da nur auf ein Land das hier als Strippenzieher dienen könnte. Das Problem unserer Politiker ist sie haben keine klare Sicht mehr, Ihnen wird das Weltgeschehen nur in Auszügen gezeigt, Informationen werden von den Medien unterschlagen oder verfälscht. Was sich als sehr einfach herausstellt in einer neoliberalen Koalitions-"Diktatur"... Was mir hier aber am meisten zu schaffen macht. Da sich nun viele der Nachrichtendienste auf mögliche Terroristen aus Nordafrika konzentrieren, könnten sie damit einem viel größeren Anschlag "false flag" übersehen. Es gab bereits eine Warnung. Dieser Anschlag könnte den 3. Weltkrieg auslösen. Wir alle wissen wie angespannt die Lage zwischen den Weltmächten ist, nur ein Funke genügt …
Nowaschweinchen vor 16 Stunden Aufwachen ist im Internet NICHT möglich..denn man muss wollen…und viele wollen nicht…Wir müssen sowas auf riesigen Bildschirmen wiedergeben…denn kommt der Mensch nicht zur Wahrheit, MUSS die Wahrheit zu den Menschen
EnergiedesLebens vor 7 Stunden Als Spam markiert Stichwort: Kapital schlagen aus dem inszenierten Anschlag ! Netanjahu kommt extra wg. Celine nach Paris. Wer ist Celine ? Eine Jüdin, die als Geisel genommen, aber nicht getötet wude. Denkt nach !
"And Israeli Prime Minister Benjamin Netanyahu will travel to France for the event, according to his office. In a statement, Netanyahu said he spoke by phone with Celine Shreki, who was a hostage at the kosher market Friday. "To Celine and all French Jews, and to all European Jews, I would like to say: The State of Israel is not just the place to which you turn in prayer. The State of Israel is also your home," the statement said." http://edition.cnn.com/2015/01/10/europe/charlie-hebdo-paris-shooting/index.html Merkt Ihr was ?
Ilias Mylonas vor 13 Stunden  +++ SCHON EINE KRASSE DOPPEL-MORAL !!! +++ WOHL OBERSTE STUFE DER HEUCHELEI !!! +++ Das ist schon sehr krass! +++ Die ganze Welt schaut auf Paris wenn dort Journalisten sterben, was natürlich schlimm und traurig ist – aber wenn im Donbass Dutzende Journalisten und 5.000-10.000 unschuldige Menschen, darunter auch viele Kinder getötet werden – so tut die "freie" deutsche Presse einfach mal so, als ob sie nichts bemerkt habe !!! Keine Heuchelei? Und gleichzeitig darf ein Poroschenko nach Paris reisen und neben Hollande und Merkel beim Trauermarsch in erster Reihe voranschreiten – wie passt das zusammen? Angemerkt: Den Angehörigen der Opfer gilt selbstverständlich unser Beileid. Die haben damit natürlich nichts zu tun…
Günter Watty vor 8 Stunden Faustregel : Je korrupter und skrupelloser desto höher in der Hirachie und der Geheimmdienst hat Genickbruch Dossiers um die Brut wenn sie versuchen von dem vorgegebenen Pfad abzuweichen von jetzt auf gleich Mundtot zu machen und zu entfernen.zb : die Missere = Sachsensumpf = wegen angeblich keinem öffentlichen Intersse eingestellt = befördert – Oberst Klein läst in Afgahn über 200 Zivilisten töten = befördert – Edathy = stellt NSU Lügenmärchen in Zweifel = entfernt – Otto Schilly deckt staatliche RAF Morde in Stammheim vom Anwalt zum Minister befördert – Merkel ( IM Erika laut Gysi ) hat Ihre Korupptheit und Skrupellosigkeit schon häufiger unter Beweiss gestellt = Bundeskanzler – 9/11 Captain Charles Leidig  befördert zum Rear Admiral usw usw usw 
Das heulende Elend vor 18 Stunden (bearbeitet) Bei dem Wissen was du hast, finde ich es nicht erklärbar, dass du es in dem Video so hinstellst, als ob mit Wahlen was zu ändern wäre! Ich kenne niemanden der die Merkel, bzw. CDU gewählt hat, ja ne, stimmt nicht, meine Oma hat die gewählt! Ich finde es grausam wenn man offensichtliche Scheiße sieht und man weiß, es wird sich nichts dran ändern, weder durch Demos, Aufklärung im Internet, oder durch Wahlen( gefälscht ), noch sonst wie! Im Enddeffekt gibt es nur eine Möglichkeit, die man besser nicht öffentlich aussprechen sollte!!! Wir haben in diesem unserem Lande so viele Laternen, die sind alle frei!! Man bekommt so einen Hass auf dieses Lügenpack!!!Das Schlimme ist, es gibt zu viele Schläfer in Deutschland, ich wünschte, es würden mehr deine Videos gucken,denn besser kann man diesen Murks der hier läuft nicht erklären! Danke für deine Arbeit!!Es gibt Millionen Leute die jeden Sonntag in die Kirche laufen, aber den Widersacher und seine Methoden erkennen sie nicht.
"Illuminaten von heute: Bist du blind oder wach?"

Veröffentlicht am 03.11.2012 – Kennt ihr die Lügen dieser Welt? Kennt ihr das wahre Gesicht hinter der Maske aus all den Lügen und Korruptionen? In diesem Video erfahrt ihr die Wahrheit, wie alles wirklich aussieht!
"Bibel – Deutschland – Neue Weltordnung –
Abrechnung mit "Zeitalter der Aufklärung"

Veröffentlicht am 20.08.2013 – Spirituelle Analyse zur Lage der deutschen Nation. Episode I. Unbequeme Wahrheiten u. alte Feinde. Mit Videos, Landkarten, Grafiken. Inhalt: 0. Einführung in die historische Sichtweise der Bibel. 1. a) Historische Entwicklung deutscher Generationen von 930 A.D. bis zur Gegenwart –
1. b) Reformation u. Renaissance – Voraussetzungen der Gegenwart.
2. a) Deutschland u. EU – welche Rolle die USA bei der Herstellung der EU spielten.
2 b) "Geheimgesellschaft Bilderberg" prägt Nachkriegszeit u. Gegenwart.
3. Exkurs: EU u. Französische Revolution, – geistige Gemeinsamkeiten;
Staatsterror u. Massenmord als "Ausströmen von Tugend" (Robespierre) in der Franz. Republik; "revolutionärer", d.h. luziferischer Wille, einen neuen Menschen zu erschaffen u. dessen Umsetzung in Staatsterror. Allgemeine Erklärung der Menschenrechte – Darstellung einer Methode des Bösen.
4. Gravierendste Misstände, die alle von der Bibel vorhergesagt werden.Spirituelle Urheber.
5. Geistige Abrechnung mit dem "Zeitalter der Aufklärung" u. der "Autonomie des Menschen".
Die Bibel wußte von der "Neuen Weltordnung" bevor wir geboren waren.
Weitere Folgen in Vorbereitung. Kommentare sollten so verfasst sein, daß sie bleiben koennen: hoeflich, themenbezogen, konstruktiv, informiert.
Jan Aike vor 1 Jahr Ein gutes Video! Danke für die Mühe. Leider halten 90% der sogenannten "Truther" da draußen die Bibel immer noch für ein Märchenbuch, und genau deshalb sehen die meisten den Wald vor lauter Bäumen nicht.
Lonewolf Will vor 1 Jahr (bearbeitet) Interessant für mich als NWO Gegner, man lernt dazu…interressant die Hintergründe zur französische Revolution. Auch wenn ich mich nicht als  Christ sehe. Aber ein Mann(Vortraggeber) mit Hirn ,danke. Was die christliche Analyse angeht, da gibt es noch paar andere Vorträge wie von den Walter Veith und andere. Ich denke überall gilt das Wort des Paulus: Prüfe alles und bewahre das Gute.
Peppi@peppitext vor 1 Jahr Erst mal möchte ich mich ganz herzlich für die viele Arbeit, die Du dir machst, bedanken. Du hast mir die Bibel näher gebracht. Ich (r.kath) habe mein Leben lang behauptet, ich sei Atheist. Das stimmte zwar irgendwie überhaupt nicht, aber damit konnte ich Themen beenden, ohne über etwas reden zu müssen, von dem ich keine Ahnung hatte. Dass, was mir in Schule und Kirche über Gott erzählt wurde, hat mir als Kind schon gestunken. Der Pomp in der Kirche… und dann die kleine Kinderspende für Miserior oder sonst was. Da konnte doch was nicht richtig sein. Hätten die mal eine Monstranz verkauft, wäre mehr Geld da gewesen, wie die kleine Spende. Die Schulbibel habe ich allerdings verschlungen. Ca. mit 12-13 Jahren habe ich "Und die Bibel hat doch recht" (Ausgabe aus den 50ern) gelesen. Also war doch ein Interesse vorhanden. Nun bin ich älter und habe mehr Zeit. Seit einigen Jahren lese und informiere ich mich eigentlich quer durch viele Religionen. Immer auf der Suche nach der richtigen ;o). Z.B. auch die Vedischen Schriften (was davon übersetzt ist). Immer wieder komme ich auf den Gott unserer Bibel zurück. Da gibt es eigentlich die meisten realen Beweise (Artefakte etc.) Viel hast Du dazu beigetragen. Ich sehe als Beweise auch Nahtoderfahrungen. In diese Berichte habe ich mich auch reingekniet. Nun sage ich, ich glaube an Gott. Mag sein, dass in der Bibel auch manches nicht so ehrlich und klar übersetzt oder überliefert wurde. Ich fühle mich mit dem Glauben an Gott gut. Nur mit dem Bodenpersonal habe ich nix am Hut. Bitte mach weiter mit deiner Arbeit. Ich freue mich über jedes neue Video. LG
Jawenndassoist Maria vor 10 Monaten Vielen Dank für all die guten Videos! Was mich brennend ineressiert, ist die Triade mit den 4 Blutmonden 2014 / 2015 + Sonnenfinsternis am 20. März 2015. Gibt es da einen Zusammenhang zu den Zionisten, die die Kabbala studieren (Wolfgang Egger meint die Zionisten planen was)? Kommt der Antichrist etwa aus der Ecke? Die Häbr. Buchstaben sind doch auch Zahlen oder? kann man da nicht die Zahl aus den Politnamen rauslesen? Naja, über das Byzantinische Reich fand ich sooooo super, danke nochmal und Gottes Segen
ClusterVisionMach2 vor 1 Jahr Antwort auf Kommentar von Leebzocker1 Danke. Die Lösung der Finanzprobleme ist im Gesetz Gottes (5. Mose) enthalten. Er gebot, dass alle 7 Jahre Jedermann alle Schulden erlassen werden sollen. Dann koennen alle "von vorne anfangen"; u. alle Kredite laufen nur 7 Jahre. Perfekt, was?!
Leebzocker1 vor 1 Jahr Du bist mein Vorbild!Deswegen hab ich dich schon öffter zitiert—-zb:für die lösung der kapital probleme lest euch mal: Die Rede des Häuptlings Seattle durch –die ohne dich nicht kennen würde!
"Geheim gehalten –
doch vor aller Augen: die Beste Botschaft"

Veröffentlicht am 14.03.2013 – Fuer alle Wahrheitssucher u. Digitale Neuro-Aktivisten / Zweifler u. Zicken / Rapper, Rocker, Rastas / Normalos, Nerds u. Mamas / Papas, Popen u. Genervte / Deprimierte, Ueberflieger, Jungs u. Mädels, Mann und Frau und Jung und Alt.
Inhalt: 1. Wodurch Menschen selig werden; 2. "Was wir tun können."; Teil 1. Es könnte durch den CVM2 Vortrag namens "NWO & New Age — Illusion versus Wirklichkeit" bei Zuschauern der Eindruck entstanden sein, daß das Gesetz Gottes die Menschen erlösen würde. Dieser Eindruck jedoch trügt, denn: es ist allein die Gnade Jesu Christi, die des Menschen Seligkeit bewirkt.
– Essay über die beste Botschaft der Welt. Warum es töricht ist, jemandem Christus anzubieten, der sich ohne Sünde wähnt.
Kap. 2 schildert eine verbreitete Stimmungslage aufgeklärter Menschen, die sich angesichts vieler beunruhigender Phänomene fragen: "Was kann man tun … ?" u. gibt eine für viele Menschen vermutlich erstaunliche Antwort.
"Charlie Hebdo: Video gesperrt – Statement"
gel;scht…………………..Veröffentlicht am 12.01.2015
Das Video mit dem Titel "Aktuell: Frankreich`s 9/11 – Charlie Hebdo-Video möglicherweise Fake " wurde gesperrt. Vor wenigen Tagen bekam es von seitens Youtube aus, eine Altersbeschränkung. Völlig in Ordnung soweit. Aber nun hat man das Video scheinbar nochmal geprüft und gleich gesperrt. Mal abgesehen davon, dass in diesem Video nur ein "einzelner" Screenshot zusehen war, keinerlei Blut, dokumentarisch im Nachrichtenstil, die Echtheit bezweifelt wurde am Charlie Hebdo Attentat, wurde das Video gesperrt mit einer Standard-Mitteilung als Begründung, die überhaupt nicht meinem Video entspricht.
Es wird mir praktisch von Youtube per Standard-Mitteilung vorgeworfen, ich würde "gewalt-verherrlichend" mutwillig oder unter Vorsatz, Videomaterial zeigen. Dagegen wurde heute am 12.01.2015 Einspruch eingelegt. In diesem Kanal werden bloß Nachrichten angesprochen, in Form von Videos, wo in der Beschreibung jeweils Verlinkungen (Links) und Quellen zu diversen Artikeln und Filmen zu finden sind.
Ich persönlich sehe das als Akt der ZENSUR an, da hier fadenscheinige Gründe vor geschoben wurden um brisantes Material aus der Öffentlichkeit zu schaffen, welches nicht unerheblich nachgefragt wurde. Letztendlich sollen hier Spuren verwischt werden, damit die Bürger nicht auf den Trichter kommen können, dass das Attentat auf das Satire Magazin eine "False Flag Operation" war bzw ist. Das subjektive Empfinden des einzelnen spielt vor dem Recht, dem Gesetz, vor den Community-Regeln keine ausschlaggebende Rolle sondern das, was für alle gilt. Mir ist nicht bewusst, gegen irgend eine Richtlinie von Youtube verstoßen zu haben. So etwas würde auch nicht in meinem Sinne liegen. Und man muss ergänzend sagen, dass ich sehr wohl die Community-Regeln von Youtube kenne, da ich knapp 8 Jahre durchgehend auf Youtube tätig bin. "Wir der Hase läuft" ist mir also bewusst. Trotzdem wurde meinem Konto eine Maßnahme auferlegt, die mich beschränkt bei der Video-Produktion. Videos mit Überlänge sind jetzt Geschichte. Von nun an gilt wieder 15 Minuten Limit. Richtlinien ersetzen kein allgemeingültiges Recht oder Gesetz, sondern können noch leichter gebeugt werden.
Jochen Brückner vor 2 Stunden Dieses Video spricht mich persönlich an. Bin auch weder bei Facebook noch bei Twitter…Wenn ich mir ansehe, wie MysteriumGlobal hier schikaniert wird, frage ich mich, wie alles werden soll, wo man seine Infos den her bekommen soll, wenn das Internet irgendwann komplett gesperrt wird. Habe mal einen bemerkenswerten Satz hier im Netz gelesen."Wenn das Internet gar nicht mehr funktioniert, wisst ihr eines sicher: Es ist Krieg!"
ill Kiowa vor 2 Stunden (bearbeitet) Er kommt der Wahrheit zu nahe. Deswegen haben sie auf dem Kieker. Man kann auch daran erkennen wie Brisant dieses Thema ist und das man die Wahrheit herausfindet, wollen sie mit allen Mitteln verhindern.
Reiner Hohn vor 3 Stunden (bearbeitet) Als Spam markiert – Daß "sie" gerade Dein Video sperren, ist (für mich) ein Orden an Dich, der darlegt, daß Du mit Deinen Analysen und Berichten gewissen Kreisen zu nahe an die Wahrheit gekommen bist.
Daß bei yuhutube nach Gutdünken zensiert wird, ist seit geraumer Zeit auch kein Geheimnis mehr. Gewisse Themen werden solange geduldet, bis eine gewisse Anzahl erreicht ist. Dann macht man den Deckel zu. Offensichtlicher geht es kaum – doch es wird der Tag kommen, da auch diejenigen, die heute noch für dieses System arbeiten, am eigenen Leibe spüren werden, daß "das System" auch vor ihnen nicht Halt machen wird.
Toni Tones vor 2 Stunden Die Sperrung des Videos ist für mich ein Indiz, dass an der Sache was faul ist. Oder löscht youtube solche Videos, ohne zu prüfen ob die Anschuldigungen stimmen und geben dir obendrein noch ne Maximalzeit von 15 Min. als Strafe?! Gibt es Videomaterial, dass die Täter eindeutig bei der Tat zeigt oder zumindest in tatortnähe?! Soweit ich weiß, waren sie vermummt. Dann natürlich wieder der verlorene Ausweis, damit lässt sich unmittelbar nach der Tat, wenn das Entsetzen am größten ist direkt das Feindbild Islam in die Köpfe der Menschen festigen.
Universe Player vor 3 Stunden Ich hätte mal eine Frage was wäre wenn ihr Kanal wirklich gesperrt wird, wo werden dann die Videos Hochgeladen ?
MysteriumGlobal vor 3 Stunden +Universe Player Ein "Backup – Kanal" ist hier: https://www.youtube.com/channel/UCtBXzK8KYktG3w7VcZJesIw Wegen einem Video wird aber der Kanal nicht gesperrt und mein Account ist soweit sauber.
In der Regel habe ich keine Probleme mit Youtube.
Eschtzien vor 3 Stunden In Zeiten globalen Betrugs gilt es als revolutionäre Tat, wenn man die Wahrheit sagt (George Orwell)
Hallo Magic Monalisa,
Dein YouTube-Video wurde aufgrund eines urheberrechtlichen Anspruchs
gesperrt  und kann daher nicht mehr auf YouTube wiedergegeben werden.
Außerdem ist es möglich, dass du den Zugriff auf bestimmte
YouTube- Funktionen verloren hast.
Videotitel:
I LOVE PUTIN – 9. Türchen ins Paradies …
(Anm. der Autorin: Komisch, das Video ist doch schon
seit dem 3.August im Netz, warum fällt es jetzt erst auf?)
… Enthält: Visual content  Anspruch erhoben von: FOX  Anspruchsdetails anzeigen Hintergrund: Dein Video enthält  möglicherweise urheberrechtlich geschützte Inhalte. Urheber können festlegen, dass YouTube-Videos mit ihren Inhalten gesperrt werden sollen. Das YouTube-Team
"T'ja, mein Freund, da geht es Dir wohl wie mir," dachte MONALISA, "auch ich schaue auf eine dichte Nebelwand." Den ganzen Tag hatte die GÖTTIN schon darüber nachgedacht, was der "weiße Himmel" zu bedeuten hatte, der IHR seit dem Morgen die SICHT verstellte, da SIE sich einfach nicht vorstellen konnte, dass sich plötzlich die PHYSIK des LICHTES geändert hatte. LICHT würde auch in der NEUEN DIMENSION unsichtbar sein, alles andere wäre Blödsinn. Es konnte daher nur so sein, dass sich der ZUG in einer NEBELBANK befand, die sich in der NACHT vom 11. zum 12.Januar ausgebreitet hatte, oder von irgendwem errichtet worden war. Das war natürlich dumm, denn nun konnte SIE nicht mehr feststellen, ob SIE mit IHREM ZUG immer noch in dem LOCH feststeckte oder schon längst wieder in rasendem Tempo unterwegs war. Und was den ZUGFÜHRER anging, nun, der hatte sich wie SIE ebenfalls feststellen musste, verdünnisiert. Jedenfalls saß er nicht mehr am Steuer.
Was war das nur für ein denkwürdiger Tag? Und nun? Was sollte SIE tun? Einfach so weitermachen wie bisher?
Die GÖTTIN zückte IHR KOSMISCHES HANDY und rief bei IHREM CHEF an und berichtete IHM von IHREN PROBLEMEN. Doch ER beruhigte SIE und sagte, der NEBEL sei in seinen AUGEN erst mal ein Grund zur FREUDE. MONALISA konnte dies nicht recht verstehen, ja, IHR CHEF meinte sogar, der NEBEL sei eine POSITIVE ÜBERRASCHUNG. Was soll denn daran gut sein, fragte die GÖTTIN, und die ANTWORT, die SIE auf IHRE FRAGE bekam, nun ja … SIE hatte es schon geahnt, es hatte etwas mit SATAN und THUTMOSIS zu tun, die ZWEI hatten offenbar etwas ausgeheckt, welches IHR zum DURCHBRUCH verhelfen würde. Ja, GOTT sagte es ganz unmissverständlich Karo Dame – Karo ASS – Pik 7(2), "DEIN GLÜCK/ERFOLG wird geschehen" … DEINE ELTERN STEHEN AN DEINER SEITE … ph … von wegen, dachte MONALISA. MEINE ELTERN kenne ich doch gar nicht … hier steht niemand neben mir!
Aber GOTT ließ sich nicht aus der Ruhe bringen und meinte dann auch noch, DEIN BRUDER und DEIN MANN unterstützen DICH ebenfalls nach Kräften … ja, die ganze HIMMLISCHE GEMEINSCHAFT wird DIR zum ERFOLG verhelfen. Und als MONALISA wissen wollte, wie es jetzt weitergehen sollte, da bekam SIE die übliche ANTWORT: "es wurde gewahr … DU … erfährst das HÖCHSTE, PERSÖNLICHE GLÜCK, mache DIR keine SORGEN. Und damit war das Gespräch erst mal wieder beendet, denn GOTT hatte in diesen TAGEN wirklich viel um die OHREN.
Und dann fand die GÖTTIN einen Zettel mit einer NACHRICHT auf IHREM SCHREIBTISCH und SIE las …Ich war eben uebrigens auf der Gegendemo …, habe mich allerdings aus dem Getuemmel rausgehalten und daher nur eine Hand voll Fotos. Da gab's aber wohl auch Stress, mal sehen was die Medien berichten. Ist aber gut zu sehen, dass endlich wieder Menschen auf die Strasse gehen, ich habe noch nie so viele Menschen bei 'ner Demo gesehen!…Wenn ich das Thema interessiert: Gleich zwei Beitraege zum Thema Fluechtlinge gab's in der Dezemberfolge von Monitor…widerlich. http://www1.wdr.de/daserste/monitor/videos/videomonitornrvom164.html
"PEGIDA und die Lügenpresse"
Veröffentlicht am 12.01.2015
In den letzten Wochen wurden immer wieder gewisse Thesen von den Medien verbreitet, und zwar von allen. Das haben wir uns mal näher angeschaut,was denn da dran sein könnte. Außerdem thematisieren wir die Rolle der Medien in diesem künstlich hochgeputschten Konflikt zwischen PEGIDA, NOPEGIDA,Politik und den Muslimen. Man wirft der PEGIDA-Führung vor sie seien Rattenfänger, aber was sollen dann die Medien sein, die ohne Zweifel unermüdlich dazu beitragen,dass die Emotionen weiter hochkochen...Downloadlink der Quellen zum Nachprüfen: http://www.file-upload.net/download-1…
"LIVE: Pegida rally against
"dangers of Islamism" after Paris terror – Cam 1"
Live übertragen am 12.01.2015
TOP SHOT CAMERA- FLOATING CAMERA BY THE STAGE: https://www.youtube.com/watch?v=s34s7... Pegida, or Patriotic Europeans against the Islamisation of the Western World, will hold a rally against Islamism with the events in Paris as their focal point, Monday, January 12. Pegida supporters were also invited to hold a vigil for those killed in Wednesday's terror attack on Charlie Hebdo's HQ in Paris, in which 12 people were killed. To use this footage please contact the Ruptly Client Desk: cd@ruptly.tv
Mjölnir der Gute vor 54 Minuten PEGIDA kann nur Erfolg haben, wenn es sich immer wieder einem klar wird, warum die Leute auf die Straße gehen: GEGEN die ISLAMISIERUNG des ABENDLANDES! – Jawohl das ist eine Kampfansage! Jawohl das wird vielen nicht recht sein! Jawohl, das hat gravierende Konsequenzen! Jawohl das ist der RICHTIGE WEG, gegen diesen faschistischen Islam als Ganzes auf die Straße zugehen! Jawohl, man muss auch bereit sein, diese Forderung bis zum Schluss und mit allen Konsequenzen durchzusetzen! Es muss allen bewusst sein, das das bis zum Ende nicht friedlich verlaufen kann, aber dafür ist nicht PEGIDA verantwortlich, sondern die totalversagenden Politiker der letzten Jahrzehnte und deren willfährige Helfer namens Lügenpresse!
Christian Köhler über Google+ vor 2 Stunden Wir wiederholen uns gern noch einmal: Alle, die sich gegen radikalen Islamismus aussprechen, sind herzlich willkommen! Wir sind weder rechtsextrem, noch möchten wir rechtsextreme Mitstreiter an unserer Seite, welche Themen anschneiden, die unsere Bewegung nicht betreffen.
"Germany: "Islam is part of Germany" – Merkel"
Veröffentlicht am 12.01.2015
'Islam is part of Germany,' Chancellor Angela Merkel underlined during a press conference Monday with Turkish Prime Minister Ahmet Davutoglu, after he was welcomed with military honour in Berlin. She also stressed the importance of working together with Turkey to prevent terrorism. To use this footage please contact the Ruptly Client Desk: cd@ruptly.tv – Video ID: 20150112-022
Und dann fand MONALISA auch noch einen Rundbrief in IHREM BRIEFKASTEN:
Montag, 12. Januar 2015
Liebe Zuschauer von Medien-Klagemauer TV!
Die vergangene Woche beschäftigten wir uns unter anderem mit der Frage, ob es sich beim Anschlag auf die Satire-Zeitung "Charlie Hebdo" in Paris wirklich um einen Anschlag islamischer Fundamentalisten handelte oder ob es vielleicht einmal mehr eine Operation unter falscher Flagge sein könnte. Wie viele Zusendungen und Hinweise an die kla.TV-Redaktion bekräftigen, ist die Untersuchung dieser Frage von großer Bedeutung, denn es wäre nicht das erste Mal, dass staatlich organisierter Terror dafür benutzt wird, um gewisse Ziele zu erreichen… Sie wollen täglich mehr Zusammenhänge und Hintergründe erfahren? Wir halten Sie auf dem Laufenden über das aktuelle Weltgeschehen und über die weiteren Folgen des Terroranschlags auf "Charlie Hebdo" in Paris. Auch für jeden sachdienlichen Hinweis sind wir dankbar! (www.kla.tv/einreichen)
Freundliche Grüße: Medien-Klagemauer TV http://www.kla.tv/index.php?a=showtodaybroadcast&blockid=1191&id=5047&autoplay=true
"DER FEHLENDE PART:
Europa nach Terror in Frankreich –
Wahre und heraufbeschworene Ängste [E 41]"
Live übertragen am 12.01.2015
Heute in der Sendung: Andrej Hunko, MdB (Die Linke), zu Jazenjuks neuer Geschichtsschreibung im deutschen öffentlich-rechtlichen Fernsehen – Ferid Heider, Imam und Lehrer für deutschsprachige Muslime in Berlin, über Pegida – Live aus Dresden im Vorfeld der Pegida-Demonstration berichtet Nicolaj Gericke. Mehr auf unserer Webseite: http://rtdeutsch.com
"Honigmann – Nachrichten vom 12. Januar 2015 -Nr. 510"
Veröffentlicht am 12.01.2015
Honigmann – Nachrichten vom 12. Januar 2015 – Nr. 510
Anm. der Autorin: Themen und Links finden Sie bei You Tube
Das 9. TÜRCHEN ins PARADIES
13.Januar 2015 – MONALISA runzelte IHRE STIRN … was hatte man nur gegen IHR "9. Türchen"? SIE hatte sich jetzt fast den ganzen Film angeschaut, denn You Tube hatte keine weiteren Erklärungen für die Sperre gegeben und als die GÖTTIN in IHREN YOU TUBE Kanal nach dem Video suchte, doch selbst der Video-Manager half nicht weiter, der Film war nicht zu finden. Darum versuchte SIE den FILM noch mal hochzuladen, allerdings mit einem anderen Titel, denn wer weiß, überlegte SIE, vielleicht ging es gar nicht um den INHALT, sondern eher um den TITEL … I LOVE PUTIN – 9.Türchen ins Paradies … könnte ja sein, dass der TITEL ANSTOß erregt hatte … obwohl, wenn jemand die SPRACHE der GÖTTER verstand, wenn jemand wirklich gut assoziieren konnte … dann konnte SIE schon verstehen, dass BESTIMMTE KREISE diesen FILM nicht gerne sahen … komisch, komisch, komisch … aber interessant, wirklich interessant. Und dass dieses TÜRCHEN gerade jetzt gesperrt worden war … eigentlich kein WUNDER. Und wiedereinmal musste SIE IHREM CHEF RECHT geben, ALLES hatte immer ZWEI SEITEN … wäre der FILM nicht gesperrt worden, dann hätte SIE ihn sich heute bestimmt nicht angeschaut. So hatte SIE es aber getan und mit IHR alle EINSER-KANDIDATEN, die sich unbemerkt bei IHR eingehackt hatten. Und da SIE davon ausgehen konnte, dass zumindest diese Leute die SPRACHE der GÖTTER mittlerweile verstanden, nun, so hatten SIE sicherlich auch begriffen, was es mit dem "9. TÜRCHEN" so Geheimnisvolles auf sich hatte.
Ach HERRJE … SIE schaute auf IHRE UHR, die der ZEIT immer noch etwas voraus war, allerdings war der ZEITVORSPRUNG nun doch so langsam aber sicher ziemlich zusammengeschrumpft … SIE schaute aus dem FENSTER … jetzt war es draußen wieder ganz dunkel, nur STERNE waren trotzdem nicht zu sehen. "Trotzdem, ich sollte jetzt endlich auch etwas schlafen. Im ZUG ist jetzt alles ruhig, in wenigen Stunden sieht das sicher schon wieder ganz anders sein.
"PUTIN UNTERSTÜTZT DIE REVOLUTION
UND DAS DEUTSCHE VOLK!"
gelöscht… Veröffentlicht am 12.01.2015
GOTT IST MIT UNS! ICH KÄMPFE FÜR DIE FREIHEIT! ICH KÄMPFE FÜR DIE WAHRHEIT!
ICH KÄMPFE FÜR DIE LIEBE ! ICH KÄMPFE FÜR MEINE FAMILIE! ICH KÄMPFE FÜR DAS DEUTSCHE VOLK! UND DU WOFÜR KÄMPFST DU?

Veröffentlicht am 14.04.2012
Na, das ist ja endlich mal eine gute Nachricht, dachte die SONNENGÖTTIN und zündete sich beruhigt IHRE erste Zigarette des Tages an. Auf ein Frühstück hatte SIE keine LUST, aber ein Kaffee, der musste natürlich sein. Sie war von einem unglaublichen Getöse wach geworden und befürchtete schon das Schlimmste, doch es war nur der PREDIGER, der offenbar mit der Faust an jedes Abteil donnerte und lautstark "GOTT IST MIT UNS!" verkündete. Was für ein verrückter Typ, dachte die GÖTTIN, aber vielleicht würde er es ja schaffen all die vielen, immer noch tief und fest schlafenden REISENDEN aufzuwecken. Der ALTE HUND war jedenfalls wach und verkroch sich irritiert ins BADEZIMMER. Nachdem MONALISA sich angezogen hatte und mit IHM eine RUNDE gedreht hatte, traf SIE auf einen Mann, den SIE noch nicht kannte. Er sprach SIE freundlich wegen des Hundes an und stellte sich als Dr. Paul Craig Roberts vor. Er erklärte, er sei ein ehemaliger US-Mitarbeiter des Weißen Hauses und völlig erschüttert von den kriminellen Verhältnissen im hinteren Teil des ZUGES. Glücklicherweise hätte der NEBEL ihm die Chance gegeben, unbemerkt durch das LOCH zu klettern. Auf Nachfrage erfuhr die GÖTTIN, dass man auf der anderen Seite des SPIEGELS die MENSCHEN mittlerweile offen mit WAFFENGEWALT versuchte daran zu hindern, es ihm gleich zu tun. Es würden überall schwer Bewaffnete UNHOLDE ihr UNWESEN treiben und die FAHRGÄSTE in ANGST und SCHRECKEN versetzen. Jeder musste fürchten, einfach so erschossen zu werden, ja es flögen sogar Handgranaten in einzelne ABTEILE und jeder, der ins Visier dieser TERRORISTEN geriet, musste mit dem SCHLIMMSTEN rechnen. Angeblich soll es sich bei diesen VERBRECHERN um ISLAMISTEN handeln, doch er wüsste es besser.
"False Flag? Das Attentat auf Charlie Hebdo"
http://youtu.be/ja01b5GYhS0 – Veröffentlicht am 12.01.2015 – Der ehemalige US-Mitarbeiter des Weißen Hauses Dr. Paul Craig Roberts sagt, dass der Terroranschlag, welcher 12 Personen in Paris das Leben kostete, eine Operation unter falscher Flagge war, um Frankreichs US-Vasallenstatus auf recht zu erhalten! Der ehemalige Staatssekretär des Finanzministeriums in der Reagan-Administration und Mitherausgeber des Wall Street Journal, veröffentlichte diese schweren Vorwürfe in einem Artikel! Dr. Roberts sagte, das die US-Behörden nun ein Terroranschlag unter falscher Flagge in Europa inziniert haben, um Hass gegen Muslime zu schaffen und europäische Länder wieder stärker in Washingtons Einflussbereich zu drängen!
Paris attack designed to shore up France's vassal status: Roberts:http://www.presstv.ir/Detail/2015/01/… Aktuelle Hintergründe:
http://www.n23.tv Aktuelle Nachrichten: https://www.youtube.com/wwwn23tv
"Warnung!!! Kommt eine False Flag Kristallnacht?
In Ostdeutschland fehlt nur noch ein Funke…"

Veröffentlicht am 08.01.2015 – Warnung!!! Kommt eine neue False Flag Kristallnacht? Stellt euch mal vor das was gerade in Deutschlands Nachbarland passiert ist würde in Dresden passieren, dann würde ein DUMMER MOP durch die Straßen laufen und alles was Ausländisch aussieht niederprügeln und Türkische Geschäfte würden in Flammen aufgehen! Deswegen meine Warnung! Bitte bleibt alle friedlich und lasst euch nicht hetzen!!! …
chillinghause vor 3 Tagen was in paris geschehen ist, ist einfach abscheulich ! es waren irre am werk die verfolgt und bestraft werden müssen. mit gott hat das nichts zu tun, der teufel lenkt diese menschen ! und ali, du hast recht… christen und moslems sollten aufeinander zugehen und freunde werden. mein ehemals bester freund ist moslem, aber sein bruder hatte ihm verboten weiter mit mir zu spielen weil ich "ungläubig", evangelisch, bin. so etwas darf auch nicht sein.ich hoffe, das sich alles wieder zum guten wendet und die menschen erkennen das ein anderer glauben nicht unser feind ist !
Ali Iscitürk vor 2 Tagen Danke aber ich sehe das anders, ich sehe das so das jeder sich irgend wann ma fragen muss "Was habe ich damals gemacht???" Und jedem seine Zeit wird kommen und ich kann sagen das ich ein reines Gewissen habe, bzw. mir mehr sorgen um die erfrierenden Kinder im Osten und auch in der Ukraine sorgen mache, aber sowas darf man ja nicht ansprechen weil sonst schalten die leute ab… es geht nicht nur um Krieg verhindern oder meinen/deinen Glauben verteidigen SONDERN um den täglichen Sklavendienst den alle in der Arbeit machen und es nicht merkeln... Du leistest auch viel! und dafür danke ich dir!!!
tekknoid vor 3 Tagen Tötet alle Ungläubigen ist dabei nur die Kurzfassung (unter anderem) folgender Verse:
•Sure 2, Vers 191: "Und erschlagt sie (die Ungläubigen), wo immer ihr auf sie stoßt, und vertreibt sie, von wannen sie euch vertrieben; denn Verführung zum Unglauben ist schlimmer als Totschlag".
•Sure 4, Vers 89: "Sie wünschen, dass ihr ungläubig werdet, wie sie ungläubig sind, und dass ihr ihnen gleich seid. Nehmet aber keinen von ihnen zum Freund, ehe sie nicht auswanderten in Allahs Weg. Und so sie den Rücken kehren, so ergreifet sie und schlagt sie tot, wo immer ihr sie findet; und nehmet keinen von ihnen zum Freund oder Helfer".
•Sure 8, Vers 12: "Wahrlich in die Herzen der Ungläubigen werfe ich Schrecken. So haut ein auf ihre Hälse und haut ihnen jeden Finger ab".
Nun gibt es zwei Arten von Moslems:
•Jene, welche den Islam als friedfertige Religion erklären, und die, welche nur die die Gewalt-Verse beachten
Ali Iscitürk vor 3 Tagen +tekknoid Mensch hör auf mit diesem PI News Suren schreiben, langweilt mich nicht damit! Soll ich nun auch die Bibel zitieren? Habt ihr nix anderes drauf??? Hast du keine Augen im Kopf??? Wer bombardiert denn ständig andere Lander mit über zig millionen Toten?! Wer hat denn die Atombombe abgeworfen?!  Wer destabilisiert denn ständig Libyen/Irak/Afghanistan usw.???  Bist du Blind???
smily sky vor 3 Tagen so sehe ich das auch, es fehlt nur noch ein funke und der mob geht auf alles los. und was mich so richtig ankotzt, regierung und presse haben den islam als feindbild aufgebaut. es hat genug mahner gegeben, die voraus gesagt haben, was die folge solcher hetzereien sind. jetzt ist die kacke am dampfen, und und statt synagogen brennen dann die moscheen?! und jetzt? wir sind doch sooo zivilisiert, was soll jetzt geschehen? 
"Das Spiel ist noch nicht aus!
Es werden frz. Beamte auspacken! Polit. Köpfe werden rollen"

Veröffentlicht am 09.01.2015 – Das Spiel ist noch nicht aus! Es werden frz. Beamte auspacken! Polit. Köpfe werden rollen! Frankreich ist kein Schlafschaf Land!
Daniel Dupont vor 3 Tagen Was ich komisch finde, ist die Aussage von Frau Jeannette Bougrab (Die Frau von einem Zeichner der getötet wurde). Sie sagte heute im Interview: "Ich wollte auswandern, bevor es passierte, aber er wollte hier bleiben. Wir die Elite wissen, dass ein Aufstand vorsteht und sie uns jagen werden." Der Moderator hat bedrückt genickt. Das war übelst seltsam, so als wüssten die etwas, was die uns nicht sagen dürfen..
Gerhard Stoißer vor 3 Tagen Es geht schon los. Der Zuständige Kommissar wurde schon geselbstmordet !
Peter Pretorius vor 3 Tagen Bin gespannt, wie sich das in Frankreich weiterentwickelt. Hoffentlich packen ein paar Leute aus. Es stellt sich die Frage, ob es sich: a) um einen sogenannten "Hoax" handelt, bei dem mit "Crisis Actors" (Schauspielern) ein Ereignis inszeniert wird oder b) um eine Fals Flag, wo ein wirklicher Anschlag mit Toten und Verletzten vorliegt, der unter "falscher Flagge" ausgeführt wird. Möglichkeit c) wäre dann noch, das alles so ist wie es uns von den Systemmedien verkauft wird. Es gibt aber viele Ungereimtheiten wo auf Möglichkeit a deuten.
Zu einer anderen Sache: In vielen Mainstreammedien wird nun der Eindruck erweckt, als ob der Anschlag ein Angriff auf die Pressefreiheit wäre. Die bösen Terroristen wollen quasi Journalisten einschüchtern damit sie bestimmte Dinge nicht mehr ansprechen (oder zeichnen). Überspitzt gesagt: Der Islam wird uns auch als Gefahr für die Pressefreiheit verkauft, was aber ein absoluter Schmarrn ist. Die einzige Gefahr für die Pressefreiheit ist die NWO, nichts anderes. Diese dämliche Agenda mit den nach oben gehaltenen Stiften um Solidarität mit diesen Schmierfinken zu zeigen – es wurde ja nicht nur Mohammed verunglimpft sondern auch Jesus mit erigiertem Penis am Kreuz abgebildet – ist schon sehr grotesk. Wo sind die ganzen Solidaritätsbekundungen für die Journalisten wo ihren Job wegen einer kritischen Berichterstattung über 9/11 verloren haben? Ist hier die Pressefreiheit nicht in Gefahr? Dann diese nachgewiesene Lügenberichterstattung in den Systemmedien zum Thema Ukraine und MH-17. Und jetzt sollen Islamisten die Pressefreiheit bedrohen? Für wie dumm lassen sich eigentlich die Leute noch von der Agenda dieser NWO Satanisten verkaufen?
Helen Amaris vor 3 Tagen Es läuft alles planmässig. Wir sollten auf Krieg stimmuliert werden, erst Anfeindungen, Spaltung untereinander, dann Bürgerkrieg, dann Weltkrieg und dann kommen unsere getarnte "Retter" . Lasst Euch nicht instrumentalisieren!  LASST KEINE FEINDSCHAFT IN EUREM HERZEN AUFKOMMEN
Thomas B vor 3 Tagen (bearbeitet) Ali, wo Du recht hast, hast Du recht. Nur gehe ich davon aus, dass das gerade nur das zarte Vorspiel war und Paris noch in diesem Jahr brennen wird! LG Tommy
"KenFM im Gespräch mit:
Peter Haisenko (Wie stürzte die MH17 ab?)"
Veröffentlicht am 12.01.2015
Peter Haisenko war über 30 Jahre Luftkapitän bei der Deutschen Lufthansa. "Fliegen ist besser als Arbeiten", sagt er schmunzelnd im Gespräch mit KenFM. Dort gingt es vor allem um den immer noch ungelösten Absturz der MH17 über der Ukraine. Fest steht: Das Flugzeug stürzte nicht aufgrund technischer Mängel ab, sondern weil es von außen attackiert wurde. Die Frage ist wie, und vor allem von wem. Während für den überwiegenden Teil der Westpresse unmittelbar nach dem Absturz bereits klar war, dass Putin stellvertretend für die Separatisten den Absturz zu verantworten hätte und dieser mit russischen Flugabwehrraketen vom Typ BUK ausgeführt worden war, begann Pilot Haisenko, sich die Trümmer der Maschine zu kümmern. Diese zu analysieren. Dabei fielen ihm zahlreiche Ungereimtheiten auf. Diese Ungereimtheiten führten zu einer alternativen These, wie sie von den Massenmedien bereits als Wahrheit verkauft wurden.
Auf seinem eigenen Blog, anderweltonline.com, publizierte Peter Haisenko, was er aus den Informationen zu MH17 an Schlüssen zog. Dieser Text wurde international wahrgenommen und zur Grundlage eines Zweifels, der bis heute anhält.
Fakt ist: Bis heute wartet die Öffentlichkeit auf die Satellitendaten der USA. Sie wartet auf die Daten, die die AWACS-Flugzeuge der NATO über das Geschehen rund um MH17 aufgezeichnet haben. Sie wartet auf die Deutung der Black-Box-Daten und sie wartet auf die Daten, die der Tower in Kiew von Flug MH17 besaß, bevor die entsprechenden Bänder von ukrainischen Soldaten konfisziert wurden, kurz nach dem Abschuss. Ist das überhaupt bekannt?
Das Gespräch mit Peter Haisenko unterstreicht erneut das tiefe Misstrauen in die Massenmedien, die entweder schlampig oder gar nicht recherchieren, oder aber gar nicht daran interessiert sind, der Wahrheit zu ihrem Recht zu verhelfen. Vielleicht, weil sie selber in Wahrheit nicht das sind, was man wirklich unabhängig nennt? http://www.kenfm.de
Marzia Narayani über Google+ vor 8 Stunden (bearbeitet) Mann-oh-Mann, dieser Ex-Pilot von Lufthansa lebt gefährlich, denn der "blickt" absolut im Fall des Absturzes der MH17 über der Ukraine!! Eines der allerbesten Interviews überhaupt von Ken Jebsen – unbedingt ansehen, denn falls ihr noch schlaft, werden euch spätestens währenddessen die Augen aufgehen…!!
Voyager699 vor 12 Stunden Sehr unterhaltendes und informatives Video ! Bei dem MH17 Aufprall zückten viele schlagartig ihre Handys und filmten dies aber es gibt kein Videobeweis des BUK Abschusses und der Kondensstreifenspur und selbst wenn die Schrappnell Wolke einer BUK die MH17 getroffen hätte wäre das Flugzeug vermutlich in einem Stück abgestürzt und man hätte wie schon erwähnt deutlich mehr Wrackteile mit sehr kleinen Oberflächenbeschädigungen einer Schrappnellwolke gesehen , es gab aber nur die Wrackteile mit den Einschusslöchern der SU25… Und dann noch der angebliche scheue Kronzeuge mit verfremdeter Stimme der angeblich erst nicht reden wollte die BUK Storie zu erzählen , wo man das Gespräch nur in Karikaturform nachstellt. "Raketa war laut und dann Bumm Bumm Flugzeug von Himmel" . Das ist das ganze Hauptbelastungsmaterial , alles andere sind nur wage Indizienketten. In dem umkämpften Gebiet wurde viele Hubschrauber und Frachtflugzeuge runtergeholt wie der Spiegel selbst darstellt , die eine fehlende BUK ist da kein Beweis dafür das damit nur die MH17 getroffen wurde. Das ist einfach nur lächerlich wie vermeintlich Unabhängige dort eine Antiputin Propaganda stricken. Es gibt sonst keine Zeugen und keine Videomaterialen die den BUK Abschuss belegen nichtmal das Brandloch der BUK im Feld wurde gezeigt die der Raketenmotor hinterlassen haben müsste, aber wo die MH17 am Boden war zückten viele ihre Handys und filmten das , es gab dafür aber Zeugen die ein zweites Flugzeug gehört haben nach dem MH17 Absturz.
antidepp86 vor 15 Stunden Habt ihr gestern Spiegel TV gesehen?? Die haben auch nochmal wegen dem mh17 absturtz berrichtet bzw gehetzt was das zeug hällt. Der schuldige war klar festzumachen….Die bösen russen!!! Als beweise führen sie Fotos einer bug auf einem lkw und nenen das eindeutig. Das weiteren war dann STÄNDIG zu höhren das das ein kriegerrischer akt war und man ENDLICH was dagegen tun muss!! Ich hätte kotzen können. Dieser fette hässliche spiegelreporter mit seinem schmiereigen grinsen und seiner schicken uhr ekelte mich nur noch an!! Die Beweise wahren ein witz. Ketten spuren im feld und so ne scheisse..lächerlich!!!
VLADIMIR BUCHENKOV vor 14 Stunden (bearbeitet) Ich habe sehr gerne dieses Video geschaut!!!Vielen Dank Ken!!! http://www.anderweltonline.com/wissenschaft-und-technik/luftfahrt-2014/schockierende-analyse-zum-abschuss-der-malaysian-mh-017/
Zeichen am Himmel?
http://terraherz.wordpress.com/2015/01/13/himmelszeichen-kunden-von-der-weltenwende/
MONALISA fragte sich, was für ZEICHEN das wohl sein sollten, die vielen unerklärlich vom Himmel fallenden Flugzeuge etwa. Wenn SIE nach draußen schaute, dann war wieder alles nur weiß … der NEBEL war offenbar immer noch da. Aber IHR CHEF meinte ja, dass dies ein GUTES ZEICHEN sei. Und immerhin, dieser ehemalige US-Mitarbeiter des Weißen Hauses Dr. Paul Craig Roberts hatte die Situation für sich nutzen können und saß nun mitten unter GOTTES MITARBEITERN, die glücklicherweise so gut wie alle wieder ihren Aufgaben nachgingen. Ob GOTT für diesen NEBEL verantwortlich war? Oder hatte SATAN etwas damit zu tun? IHR BRUDER war immer noch nicht zurück gekehrt. Die GÖTTIN betrat den FÜHRERSTAND und schaute sich um. Von ZUGTECHNIK verstand SIE so gut wie nichts, obwohl SATAN IHR immer wieder gerne VORTRÄGE darüber hielt. Aber SIE erkannte immerhin, dass der AUTOPILOT eingeschaltet war. Eine typische Geschwindigkeitsanzeige gab es jedoch nicht, zumindest konnte SIE nichts dergleichen entdecken und auf dem großen Display, dass auf dem STEUERPULT hochgeklappt war, leuchteten nur drei Buchstaben: "LMA"
Na, also … was sollte das denn wohl bedeuten?
Der TYP hatte sie wohl nicht mehr alle! Oder konnten diese drei
Buchstaben eine technische Bedeutung haben? A = AUTOPILOT vielleicht?
"PARIS DEMO – VIER MILLIONEN DEMONSTRANTEN
BELEIDIGTEN EINE MILLIARDE MUSLIME!"
gelöscht…  …………Veröffentlicht am 13.01.2015
harriwaltan vor 1 Stunde  
Ich bin nicht Charly.
Ich bin Gaza
Ich bin Afghanistan
Ich bin irak
Ich bin syrien
Ich bin lybien
Ich bin Edward snowden
Ich bin ein… Mensch
Danke fürs Video.
LooPsy B vor 2 Stunden Scheiss auf Charlie, Ich bin Ich. Nieder mit dem Medienterror. Fuck Mainstream
STAR☪MOON vor 2 Stunden Dieses Video sollte man im TV zeigen 🙁 Bitte teilt das Video liebe Leute Bitte Bitte Bitte 🙁 Danke dafür das du die Wahrheit gesagt hast lieber Christan Anders 🙁 Es ist heutzutage nicht mehr Selbstverständlich das man die Wahrheit sagt 🙂 Danke Danke Danke für das Video Wenn das nicht eine Gotteslästerung ist. Typisch für die Satanisten und auch
noch so öffentlich!
Es muß als Ritual interpretiert werden. Charly ist ein Synonym für die USA?
Sonst fällt mir nichts ein dazu vorerst nichts mehr ein.
"False Flag?
Problem, Reaktion und Lösung"
Veröffentlicht am 13.01.2015
Im Anfängerhandbuch der Geheimdienste gibt es ein kleines Spiel das sich "Problem, Reaktion, Lösung" nennt! Es führt fast immer zum Erfolg, weil es sehr einfach und kinderleicht ist! Man schafft einfach ein Problem, wartet auf die Reaktion der Bevölkerung und bietet dann die Lösung! In vielen Fällen geht es darum die öffentliche Meinung zu manipulieren und Kriegseinsätze zu legitimieren!
Christian König vor 1 Stunde Danke für eure Arbeit, jeder der das sieht soll es auch
teilen, das ist wichtig! Die Leute müssen aufwachen, sie sind auf
der Strasse aber für die falschen, gewollten Ziele!
"Raubwirtschaft"
Veröffentlicht am 28.09.2014 – Quelle: http://www.stein-zeit.tv
"Bankster-Terror 2015 – Wer gab die Befehle?
UWS Radio-Marathon 10 01 2015"
Wake News Radio/TV informieren: LIVE-Sondersendung
UNITEDWESTRIKE Radio-Marathon vom 10.01.2015 – u.a.
Falsche Flagge – Anschlag in Paris auf Charlie Hebdo
alle Links auf dieser Seite: 
"Gehirngewaschene gehen für die falschen
Sachen auf die Strassen – wake-news-radio/tv"
https://mywakenews.wordpress.com/2015/01/13/gehirngewaschene-
gehen-fur-die-falschen-sachen-auf-die-strassen
Oh ja, endlich, sagte die GÖTTIN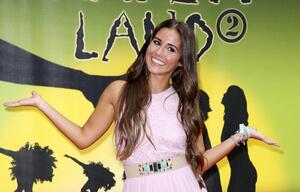 und verzog sich auf IHR SOFA.