Posted: 05 Aug 2016 12:24 AM PDT – Smartphones, Tablets und andere elektronische Geräte werden von wiederaufladbaren Akkus mit Strom versorgt. Das Problem: Über die Zeit – nach hunderten Ladezyklen – verringert sich die Kapazität der Batterien…Weiterlesen hier.
"Verkehr der Zukunft: Futuristischer Bus
zur Stau-Überwindung beginnt – Testbetrieb in China"
4.08.2016 • 10:36 Uhr  – Die chinesischen Maschinenbauer scheinen nun einen Schritt näher zur Lösung des Stauproblems zu sein. Am Dienstag machte der hochmoderne

Portalbus TEB-1

seine erste Fahrt. Die Entwickler behaupten, dass das neue Verkehrsmittel der U- und Einschienenbahn in nichts nachsteht. Am 2. August präsentierte das chinesische Unternehmen Transit Explore Bus sein Flaggschiff – den Elektrobus TEB-1. Während der Testfahrt wurde er durch die Hafenstadt Qinhuangdao in der nordchinesischen Provinz Hebei gesteuert. Die Konstruktion soll den Stadtverkehr entlasten: Der Bus fährt auf Schienen, und der Fahrgastraum beginnt erst auf zwei Metern Höhe.

Dadurch stehen den Autos zwei freie Spuren zur Verfügung, um unter dem Bus hindurch zu fahren.

Der TEB-1 hat eine Länge von 22 Metern, eine Breite von 7,80 Metern und eine Höhe von 4,80 Metern, so dass er bis zu 300 Fahrgäste an Bord nehmen kann.
Der Bus entwickelt eine

Höchstgeschwindigkeit von
64 Kilometern

pro Stunde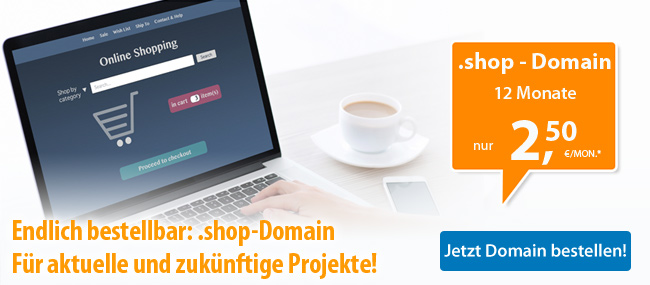 Gesellschaft
"Georgien: Drei weiße Löwen im Zoo von Tiflis geboren"
"Dänemark:
Rechtspopulisten und Sozialdemokraten
fordern Ausgangssperre für junge Flüchtlinge"
Zahlreiche Flüchtlinge versuchen von Dänemark nach Schweden zu gelangen.
5.08.2016 • 06:30 Uhr – Dänische Parteien fordern eine Ausgangssperre für Flüchtlinge nach kriminellen Handlungen und Ungehorsam. Vor allem die Rechtspopulisten des Landes nutzen die Gunst der Stunde und plädieren für immer härtere Maßnahmen. Stehen Europas Staaten in Zeiten von Flüchtlingskrise und Terrorangst an der Schwelle zu Law and Order-Systemen? Von Olga Banach …Die dänischen Nationalisten gehen noch weiter und fordern ein

kurzfristiges Einreiseverbot muslimischer Migranten für vier bis sechs Jahre

, um den Problemen Herr werden zu können. Die Sozialdemokraten halten diesen Vorschlag für zu weitgehend – dieser gleiche dem des amerikanischen Präsidentschaftskandidaten Donald Trump und würde alle Muslime vorverurteilen. Søren Espersen, Politiker der "Dänischen Volkspartei", der den Vorschlag unterbreitete, sagt, er wolle nicht alle Muslime als Terroristen abstempeln. Es gäbe allerdings eine gegenwärtige Situation in Europa, die einen solchen Schritt zuließe. https://deutsch.rt.com/europa/39835-danemark-rechtspopulisten-und-sozialdemokraten-fordern/

Nahost
"Israel legalisiert Gefängnisstrafen für
"palästinensische Kinder-Terroristen" ab 12 Jahren"
4.08.2016 • 16:52 Uhr – Das israelische Parlament hat mit großer Mehrheit Gefängnisstrafen für palästinensische Kinder ab zwölf Jahren eingeführt. Nationale und internationale Menschenrechtsgruppen verurteilten die Entscheidung.

Der UN-Weltsicherheitsrat forderte Israel auf, die Normen des humanitären Völkerrechts zu befolgen und kritisierte ebenfalls Israels Behandlung von palästinensischen Kindern….

https://deutsch.rt.com/der-nahe-osten/39837-israel-legalisiert-gefangnisstrafen-fur-palastinensische/ 
"US-gestützte "moderate Rebellen" setzen Chemiewaffen
in Syrien ein und enthaupten 12-Jährigen"
Als "Moderate Rebellen" bezeichnen die USA
teils äußerst dubiose Gruppen in Syrien.
4.08.2016 • 17:18 Uhr
–
In Nordsyrien wurden in den vergangenen Tagen zwei Angriffe mit Chemiewaffen registriert. Für einen Fall in Aleppo ist laut russischem Verteidigungsministerium die Terrorgruppe Nour al-Din al-Zenki verantwortlich, die jüngst ein Video verbreitet hat, indem

ein 12-jähriger Junge enthauptet

wird. Die US-Regierung stuft die Gruppe als "moderate Rebellen" ein und unterstützt diese. Die Argumentation von US-Außenamtssprecher Mark Toner:

"Ein Zwischenfall hier und dort macht noch keine Terrorgruppe"

… https://deutsch.rt.com/der-nahe-osten/39839-us-gestutzte-moderate-rebellen-setzen-giftgas-ein/
"RT-Exklusiv: Depot von Al-Nusra-Front mit deutschen
und US-Waffensystemen bei Aleppo entdeckt"
5.08.2016 • 06:00 Uhr – Nach dem Rückzug der Dschihadistengruppe "Dschabat al-Nusra" aus dem Dorf Beni Zeid im Gebiet Aleppos wurde in einem der Häuser ein großes Arsenal an modernen Waffen und Munition westlicher Produktion entdeckt. Darunter Mörser, TOW und Bodenluft-Raketen, die auch für Angriffe auf russische Hubschrauber verwendet wurden, die im Gebiet der Stadt humanitäre Hilfe leisten. Die Waffensysteme stammen mehrheitlich aus den USA, Deutschland und der Tschechischen Republik…. https://deutsch.rt.com/der-nahe-osten/39833-rt-exklusiv-depot-al-nusra-deutsche-waffen/
---
اسکوتر برقی افرا
–
Hey! I just wanted to ask if you ever have any trouble with hackers?

My last blog (wordpress) was hacked and I ended up losing months of hard work due to no backup. Do you have any solutions to prevent hackers?
Spa W Okolicach Gorzowa Wlkp – I really enjoy examining on this web site , it holds superb posts . "The great secret of power is never to will to do more than you can accomplish." by Henrik Ibsen.

ragdoll cat guide – Great post,

I think website owners should larn a lot from this blog

its very user pleasant.
So much excellent information on here :D.
www.smashwords.com This is a good tip particularly to those fresh to the blogosphere. Short but very accurate info… Thank you for sharring this one. A must read post!

Monalisa International 4. und 5. August 2016

nicht mehr verfügbar……
Schlacht um Aleppo:
Syrische Armee antwortet auf Angriff der "Rebellen"
5.08.2016 • 09:52 Uhr – Um Aleppo werden nach wie vor schwere Kämpfe geführt. An verschiedenen Fronten kommt es zu schweren Kampfhandlungen, nachdem die bewaffneten Milizen-Gruppen in Aleppos Randbezirk 1070 einen Angriff gegen die Syrisch Arabische Armee starteten, um deren Belagerung im Osten der Stadt zu brechen… https://deutsch.rt.com/kurzclips/39842-schlacht-um-aleppo-syrische-armee/
PRO-Gra(m)m für den 5. August 2016
dito…………..
"Deutscher verursacht Großbrand auf La Palma –
Ein Mensch beim Kampf gegen die Flammen getötet"
5.08.2016 • 08:59 Uhr – Ein Förster ist am Mittwoch, bei dem Versuch einen Waldbrand auf La Palma unter Kontrolle zu kriegen, ums Leben gekommen. Der Großbrand soll durch einen 27-Jährigen deutscher Nationalität, der nach seinem Stuhlgang im Wald das Toilettenpapier verbrannte, verursacht worden sein…. https://deutsch.rt.com/kurzclips/39841-deutscher-verursacht-grossbrand-auf-la/

"Milzbrand-Epidemie auf russischer Jamal-Halbinsel:
Zahlreiche Kinder infiziert, 2.300 tote Rentiere"
5.08.2016 • 06:45 Uhr – Der Ausbruch der Krankheit ereignet sich zum ersten Mal seit 75 Jahren. Opfer gibt es sowohl unter Rentieren, als auch unter Menschen: Die Infektion hat bereits mehr als 2.300 Tiere und einen 12-jährigen Jungen hinweggerafft. Milzbrandkeime wurden bei 28 Menschen entdeckt. 70 weitere – die Hälfte von ihnen sind Kinder – befinden sich unter Quarantäne…. https://deutsch.rt.com/russland/39831-milzbrand-epidemie-auf-russischer-jamal/

---
England: Polizei "tritt jungen Afroamerikaner zu Boden"
und zieht ihm Spuck-Maske übers Gesicht
4.08.2016 • 12:45 Uhr – Ein Video zeigt ein jungen schwarzen Mann, der von britischen Polizisten auf den Boden gedrückt wird und eine Spuck-Maske über den Kopf gezogen bekommt. Zu der Situation kam es, weil er zuvor einen harmlosen Streit mit seiner Freundin hatte. Laut der Freundin waren sie weder laut, noch handgreiflich bei der Auseinandersetzung gewesen. Sie fragte ihren Freund lediglich nach ihrem Handy und dann traten die Polizisten ihn zu Boden. Das Video löste in den Sozialen Medien heftige Kritik aus und das Vorgehen der Polizisten wird von vielen Nutzern als völlig ungerechtfertigt verurteilt.

Veröffentlicht am 04.08.2016 – Ein Priester ist gestern von Polizisten aus einer einer Kirche gezerrt worden, als die Polizei eine Sitzblockade gegen den Abriss der katholischen Kirche St. Rita in Paris aufgelöst hat. Der geplante Abriss der Kirche sorgte für Empörung in der Öffentlichkeit, da sie

durch einen Parkplatz ersetzt

werden soll. Nutzungsrechte: Charles Latour
…
---
www.codeproject.com – I feel this is among the so much significant informastion for me. And i am happy studying your article. However wanna observation on few basic things, The web site taste is wonderful, the articles is in point of fact great :D. Excellent task, cheers.

tac dung cua nam linh chi – I truly love your website.. Great colors & theme. Did you make this website yourself? Please reply back as I'm trying to create my own blog and would love to find out where you got this from or exactly what the theme is called. Cheers!

Gesellschaft
"Erster atmosphärischer Satellit mit
Solarantrieb in Russland erfolgreich getestet"
4.08.2016 • 10:47 Uhr – Der Prototyp des ersten russischen atmosphärischen Satelliten mit Solarantrieb "Sowa" ist erfolgreich getestet worden. Er hat einen zweitägigen Nonstopflug absolviert… Das Ziel des Projektes ist es, die Möglichkeit extrem langer Flüge in allen Breiten Russlands praktisch nachzuweisen.
Die Tests werden von dem Fonds zukunftsweisender Forschungen
und der Firma  "Taiber" im Rahmen des Projektes
"Sowa" durchgeführt.

---
Gesellschaft
"Clinton-Graffiti in Australien:
Erst im Badeanzug und nach Protest im Niqab"
4.08.2016 • 17:07 Uhr – Der australische Streetart-Künstler Lushsux hat in der australischen Stadt Maribyrnong ein Wandbild von Hillary Clinton gemalt, auf dem sie in einem Badeanzug zu sehen ist. Nachdem der Gemeinderat bemängelte, dass das Werk anstößig sei, übermalte der Künstler das Porträt mit einem Niqab.  
https://www.youtube.com/watch?v=vFASVREoG90
"Rückzieher von Donald Trump?
Republikaner basteln an Notfallplan"
Aktualisiert am 04. August 2016, 12:08 Uhr – Von Michael Wollny –
Es wäre eine spektakuläre Wendung im US-Wahlkampf: Medienberichten zufolge arbeiten republikanische Abgeordnete an einem Notplan für den Fall, dass Donald Trump doch noch als Kandidat für die Präsidentschaftswahlen in den USA abspringen sollte.
Das wird befürchtet –
weil Trump alles zuzutrauen sei…
Republikaner bereiten Plan B vor
Es gäbe zwar kein Verfahren, mit dem Trump zum Rückzug gezwungen werden könne, der 70-Jährige müsse von selbst das Handtuch werfen. Doch auf diesen Fall, in dem laut ABC-Korrespondent Karl viele Parteimitglieder die Lösung des Problems sehen würden, wolle man vorbereitet sein. Juristen prüften deshalb bereits entsprechende Schritte, vor allem Regel Nummer 9 des internen Regelkatalogs. "Es wäre dann an den 168 Mitgliedern des Republican National Committees, in einem komplizierten Verfahren einen neuen Kandidaten zu bestimmen", so Karl.
Doch wie wahrscheinlich ist solch ein Szenario tatsächlich?
Jon Karl beantwortet die Frage mit einer Andeutung auf Trumps Charakter: "Er ist mittlerweile für die Partei so unberechenbar. Sie schaffen es noch nicht einmal, seine Auslassungen unter Kontrolle zu bekommen. Sie wissen einfach nicht, was passiert und ziehen deshalb dieses Szenario in Betracht." –  http://www.gmx.net/magazine/politik/wahlen/us-wahl/rueckzieher-donald-trump-republikaner-basteln-notfallplan-31785032#.homepage.hero.Geheimplan%20bei%20Trump-R%C3%BCckzieher.0

"Paris: Unbekannte attackieren Nachtbus und
setzen ihn mit Molotow-Cocktail in Brand [Video]"
4.08.2016 • 12:29 Uhr – Mitten in der Nacht, um kurz nach ein Uhr…
haben circa 15 Personen einen Linienbus angehalten und attackiert. Die Unbekannten forderten Fahrer und Fahrgäste auf, den Bus zu verlassen, um ihn gleich darauf vollends zu zerstören und in Brand zu stecken. Der Vorfall ereignete sich in der Nacht von Mittwoch auf Donnerstag vergangene Woche im Pariser Vorort Saint-Denis. Die Videoaufnahmen wurden aber erst am gestrigen Mittwoch veröffentlicht. Es war der letzte Bus der Linie 170, fünf Fahrgäste saßen darin als dieser durch das Viertel Franc-Moisin fuhr. Plötzlich stehen Mülltonnen und über ein Dutzend Personen auf der Fahrbahn und fangen an, den Bus zu demolieren und in Brand zu stecken. 
A gang Muslim migrants in Paris ambushed and burned down a passenger bus in the Saint-Denis district around 1 AM on the night of Wednesday to Thursday, the 28th of July. The men set up a road block, threatened the bus driver, smashed the windows and set it the bus on fire. The passengers were evacuated before one of the attackers shouted "Allahu Akbar" as he thew a Molotov Cocktail into the driver's side, causing a loud explosion. The bus burnt down to a metal hull.
https://deutsch.rt.com/europa/39827-frankreich-unbekannte-attackieren-bus-in/ 
International
"Ukrainische Hetzseite "Mirotworez" wird zum Massenmedium"
4.08.2016 • 13:35 Uhr – Die von dem Berater des ukrainischen Innenministeriums, Anton Geraschenko, unterstützte Webseite Mirotworez hat sich als Massenmedium registrieren lassen. Die Gründer des skandalträchtigen Projekts, das die Personaldaten von in den Volksrepubliken Donezk und Lugansk akkreditierten Journalisten veröffentlichte, begründen die Entscheidung, ihre Webseite außerhalb der Ukraine anzumelden, mit der Notwendigkeit, "die Sicherheit der Mitarbeiter zu gewährleisten". … Früher haben die ukrainischen Geheimdienste anerkannt, dass sie gegen die Hetzseite "Mirotworez" nicht ankommen können.

Laut dem ukrainischen Inlandsgeheimdienst SBU verfüge er über keine Verfahrensweise, um die Webseite zu blockieren.

Das ukrainische Internetportal "Mirotworez" wurde dadurch bekannt, dass es die Personaldaten von Journalisten veröffentlichte, die für die Berichterstattung in den Volksrepubliken Donezk und Lugansk akkreditiert worden waren. 

Den Informationsabfluss hatte der Rada-Abgeordnete und Berater des ukrainischen Innenministers, Anton Geraschenko, auf Facebook angekündigt….
https://deutsch.rt.com/international/39829-ukrainische-hetzseite-mirotworez-wird-zum/ 
Deutschland
"Liest Merkel RT Deutsch?
Stern enthüllt systematische Über-
wachung von RT durch Bundespresseamt"
4.08.2016 • 14:16 Uhr – Tausende Journalisten wetteifern im politischen Berlin um Anerkennung und Einfluss. In Zeiten des Überangebots an Information ist der Überlebenskampf in der Aufmerksamkeitsökonomie jeden Tag aufs Neue ein hartes Geschäft. Da lohnt es sich, über eine direkte Standleitung ins Kanzleramt zu verfügen – wie RT Deutsch, dank "systematischer Beobachtung" durch Steffen Seiberts Bundespresseamt…. Letztendlich überraschen die Aktivitäten des Bundespresseamtes nicht wirklich. Lanciert über den in Geheimdienstkreisen gut vernetzten Sueddeutsche-Journalisten Georg Mascolo
wurde im Februar 2016 bekannt, dass das Bundeskanzleramt sogar den
Bundesnachrichtendienst und den Verfassungsschutz auf
Beobachtungsmission gegen RT Deutsch geschickt hat.

Glaubt man den stern-Recherchen bemängeln Seibert und Co. zudem die aus ihrer Sicht einseitige Gästeauswahl bei RT Deutsch. Ein leicht zu konstruierender Vorwurf freilich, nachdem jene die sich in Deutschland für die mediale Elite halten eine breit angelegte Boykott-Kampagne gegen unseren Sender ins Rollen brachten. RT Deutsch schlägt im beiderseitigen Interesse daher den direkten Weg des kommunikativen Austausches vor und lädt Regierungssprecher Steffen Seibert dazu ein, selbst einen Gastbeitrag auf unserer Seite zu veröffentlichen. Seibert wäre nicht der erste, der auch einmal den Blick auf "die andere Seite" wagt. 27 Jahre lang war Ray McGovern CIA-Beamter und unter anderem für das morgendliche Briefing wechselnder US-Präsidenten im Weißen Haus zuständig. Heute engagiert sich McGovern als Friedensaktivist und veröffentlicht regelmäßig Artikel im englisch- und deutschsprachigen Programm von RT. Gut, dass diese auch im Kanzleramt gelesen werden. Hinweis der Redaktion: RT Deutsch hat das Bundespresseamt hinsichtlich der Überwachung kontaktiert und diesbezüglich Fragen eingereicht. Zum Zeitpunkt der Veröffentlichung dieses Beitrags blieben diese Fragen noch unbeantwortet. https://deutsch.rt.com/inland/39832-liest-merkel-rt-deutsch/
"Peter Altmaier sieht keinen Grund
für Plan B zu EU-Türkei-Abkommen"
Aktualisiert am 05. August 2016, 08:35 Uhr – Kanzleramtsminister Peter Altmaier (CDU) sieht keinen Anlass, von dem Flüchtlingsabkommen zwischen der EU und der Türkei abzurücken. "Es gibt keinen Grund für einen Plan B", sagte Altmaier der "Berliner Zeitung" (Freitagsausgabe). Das Abkommen, mit dem vor allem Flüchtlinge aus Syrien an der Weiterreise in die EU gehindert werden, werde von den Nachwirkungen des gescheiterten Militärputsches in der Türkei derzeit nicht berührt… "Wir haben keinen Anhaltspunkt, dass die Menschen, die von der Türkei aufgenommen worden sind oder dorthin zurückgeschickt werden, schlecht behandelt werden", sagte Altmaier. "Derzeit vollzieht sich alles so, wie es nach dem Abkommen sein soll." Im Gegensatz zu Altmaier hatte die Menschenrechtsbeauftragte der Bundesregierung, Bärbel Kofler (SPD), erklärt, das Abkommen müsse überprüft werden, weil rechtsstaatliche Prinzipien in der Türkei nicht mehr eingehalten würden…  http://www.gmx.net/magazine/politik/peter-altmaier-grund-plan-b-eu-tuerkei-abkommen-31786970#.homepage.hero.Kein%20Plan%20B%20f%C3%BCr%20T%C3%BCrkei-Abkommen.2
Donald Trump und der Wahlbetrug:
Barack Obama nennt das "lächerlich"
Marco –

Hi, this weekend is pleasant for me, since this time
i am reading this wonderful informative paragraph here at my house.
خرید اسکوتر افرا
Fastidious replies in return of this difficulty with genuine arguments
and describing the whole thing regarding that.
"Berlin:
Tränenreicher Trauermarsch
für durch den IS getötete Jesiden"
4.08.2016 • 09:04 Uhr– Hunderte sind gestern in Trauer über die getöteten Jesiden des IS durch Berlin marschiert. Unter den Teilnehmern waren auch viele Frauen die vom IS ausgebeutet worden waren und nach Deutschland flüchteten sowie Menschen, die Angehörige durch den IS verloren haben.  https://deutsch.rt.com/kurzclips/39820-berlin-trauermarsch-unter-tranen-fur/
---
30.August 2014
Schwarz Rot Gold?
 "Mary Bauermeister: Gold-Rot-Schwarz" 30. August 2014,  Mary Bauermeister im Gespräch mit Michael Friedrich Vogt. Die deutsche Künstlerin Mary Bauermeister war Mitbegründerin der neuen deutschen Kunstrichtung "Fluxus". Schon als 19-jährige hatte Mary den Mut, als freie Künstlerin eigene Wege zu gehen. In ihrem Atelier traf sich alles, was in der Avantgarde (später) Rang und Namen hatte. Sie hielt nicht nur eine ganz eigenwilligen "Salon", sondern war selber eine später hoch angesehene und geschätzte Künstlerin. Der Durchbruch kam für sie allerdings erst, nachdem sie in New York Erfolg hatte…Mary Bauermeister zeigt in "Gold–Rot–Schwarz – die deutsche Flagge vom Kopf auf die Füße gestellt" ihre Bilder von der Welt. "Aus der Schwärze (schwarz) der Knechtschaft durch blutige (rot) Schlachten ans goldene (gold) Licht der Freiheit", lautet ein zeitgenössischer Text zum Hambacher Fest, der die damals übliche Reihenfolge der Fahne der deutschen freiheitlichen Revolution beschreibt… http://quer-denken.tv/770-mary-bauermeister-gold-rot-schwarz/
Anmerkung der Autorin:
Ich frage mich, wer hat aus der schönen, alten Reihenfolge Schwarz – Rot – Gold  "Aus der Schwärze (schwarz) der Knechtschaft durch blutige (rot) Schlachten ans goldene (gold) Licht der Freiheit" eigentlich Gold – Rot – Schwarz  "Aus der Freiheit entsteht durch blutige Schlachten das Schwarz der Knechtschaft" gemacht? Ist diese Verdrehung vielleicht der Grund, wieso so viele Bundesbürger ein Problem mit der Deutschland-Fahne haben, es sei denn, es ist Fussball-Weltmeisterschaft? Ich könnte mir sehr wohl vorstellen, dass die negative Aussage der aktuellen Fahne unbewusst wahrgenommen und verstanden wird und die Menschen daher auch allen Grund haben, dieser Fahne mit Skepsis zu begegnen. Ich denke jedenfalls wie Mary Bauermeister auch schon länger, dass die Fahne umgedreht werden sollte. Das Schwarz gehört nach Unten und das Gold nach Oben! Was das Rot, also die "blutigen Schlachten" angeht, nun, Sie kennen meine Position. Ich hoffe, dass wir darum herum kommen, und Schwarz in Gold, d.h. die Knechtschaft mit friedlichen Mitteln in Freiheit verwandeln können. Wenn Sie jetzt sagen, dies sei eine Illusion, dann muss ich gestehen, ich befürchte auch, dass mein Wunsch eines unblutigen Wandels schwierig umzusetzen sein wird, einfach, weil die derzeitige Machtelite versuchen wird, eine derartige Entwicklung mit aller Gewalt zu unterdrücken. Man sieht es ja an der Ost-Ukraine. Dort ging die Gewalt eindeutig nicht von den "Seperatisten"aus. Es waren die Kiewer Putschisten und Präsident Poroschenko, die auf den Freiheitswillen der Leute im Osten mit einem "Anti-Terror-Einsatz"antworteten. Und ich hoffe, mein Götterbote behält auch in diesem Fall Recht und Novorussia wird sich gegen diese faschistoiden Kriegstreiber behaupten. Ich meine, die Chancen dafür stehen tatsächlich ganz gut, denn nicht die Stärke der Waffen, sondern die Moral entscheidet letztendlich über Sieg und Niederlage. Eine Tatsache, die zum Beispiel auch dafür verantwortlich ist, warum Amerika seit 1945 keinen Krieg mehr gewonnen hat. Und so wie ich das von hier aus via Internet beurteilen kann, scheint die Zustimmung der Faschisten mittlerweile auch bei der Bevölkerung im Westen des Landes schwer zu bröckeln.
Nichtsdestotrotz, ich hoffe die Fahne des zukünftigen, freien Deutschlands
wird auf das Rot verzichten können, und einfach
Schwarz – Gold sein können.
31.August 2014
 Die schwarze Macht
"Dr. med. Manfred Doepp, Thema "Morgellons" – Anm. d. Autorin: Ein Video für alle die, welche Black Goo aber auch Morgellons immer noch für Unsinn halten. … und es gibt noch viele weitere sehr interessante, und auch immer wieder neue Videos zum Thema "Schwarze Macht" im Netz, durch die Sie sich intuitiv hindurch klicken können und auch sollten. Denn Wissen ist Macht. Ein Grund, warum es Jahrtausende der Allgemeinheit vorenthalten wurde und immer nur elitären, eingeweihten Kreisen zur Verfügung stand. Dies ändert sich gerade und bietet die große Chance, dass der 23 Jahre alte, sehr berührende und eindringliche Appell des Mädchens Severn Suzuki endlich seine durchgreifende Wirkung entfalten kann und die Zeit der schwarzen Mächte ihr Ende finden.
 "Das Mädchen welches für 6 Minuten die Welt zum Schweigen brachte – Severn Suzuki" (Anm.d. Autorin: unbedingt anschauen!Hier ein Kommentar, den ich unter dem Video fand: Tief,tief,tief ergriffen – berührt – zu tränen gerührt!!!!!!!!!!♥ ich habe noch NIE noch NIE ZUVOR etwas sooo…ergreifendes – sooo..WERTVOLLES – WUNDERVOLLES  AUS DEM HERZEN REDEN HÖREN!!!!!!!♥UND SOWAS AUS EINEM KINDERMUND!!!!!!!!♥ MIR kamen die TRÄNEN – und BEI GOTT – ich wünsche mir DIESE TRÄNEN auch bei EUCH – IHR POLITIKER,IHR MACHTVOLLEN UND IHR ZERSTÖRER UND MACHTHUNGRIEGEN DIESER WELT!!!!!!!!♥ legt die verdammten Waffen nieder, teilt, baut auf wo es noch möglich ist und haltet euch ENDLICH MAL an eure VERSPRECHEN, öffnet verdammt nochmal ENDLICH die AUGEN und euer HERZ!!!!!♥ ich mußte weinen – ja – aber GENAU DAS wünsche ich auch ENDLICH EINMAL EUCH!!!!!!!!!!!!!!!!♥♥♥ AUCH ICH MÖCHTE NOCH AN EINE BESSERE WELT GLAUBEN KÖNNEN!!!!!! aus tiefstem herzen,…sternchen♥♥♥)
"Der Krebs ist schon lange heilbar!"
Anmerkung der Autorin:
Unsere Welt könnte wirklich sehr schön sein, und selbst Krankheiten wie Krebs müsste es nicht geben, es sei denn zum Zwecke der persönlichen Weiterentwicklung. Ein Paradies auf Erden ist keine Utopie, noch nicht mal eine Illusion. Im Grunde müsste es der absolute Normalfall sein, die Erde ist schließlich von Natur aus ein Garten Eden. Zugegeben Eines mit zum Teil großen Herausforderung und Abenteuern inklusive, wenn man es persönlich so haben will. Denn jeder hat sich sein Schicksal selbst ausgesucht, alle, selbst der Hund und die Katze, alle Seelen wollten ihr Leben, ohne Ausnahme. Und jeder hat seinen kleinen oder großen, persönlichen Auftrag bekommen, oder sich sogar selbst erarbeitet, aber jeder hat auf jeden Fall sein individuelles Ziel mitgebracht.
Warum ist unsere Welt also kein Paradies für ALLE? Warum ist es für viele die blanke Hölle? Liegt es wirklich nur an den paar Illuminaten, Zionisten, dem Papst und wem sonst auch immer? Oder spielen sie einfach nur eine Rolle, die Rolle des Paradiesverderbers?
Wir Paradiesbefürworter sich doch in der absoluten Überzahl!!Ich kann und will einfach nicht glauben, dass es keine Lösung für die Probleme der Welt gibt und der Untergang unserer Zivilisation mit einem oder zwei großen Knalls zu Ende gehen muss. Wir sind doch nicht blöd! Nur, weil es bisher immer so war, muss das doch nicht wieder so laufen. Und dann fängt das Spiel von Adam und Eva von Neuem an? Ich habe keine Lust auf Steinzeit, Mittelalter, noch nicht mal auf das letzte Jahrhundert. Ich will, dass die Erde ihr Klassenziel diesmal erreicht und in eine höhere Stufe versetzt wird. Hängen bleiben ist einfach Scheiße! Ich habe Lust auf ein Bombini! Ich habe Lust auf Kontakt mit unseren "Brüdern und Schwestern" auf anderen Planeten. Ich will eine moderne und technisch hochentwickelte Zukunft einer vorbildlichen und von ALLEN geschätzten Zivilisation und keine Wiederholung des Alten, so toll war das in der Vergangenheit schließlich auch nicht. Jedenfalls, wenn man keine Prinzessin war.
Also, lieber Obama, das nächste Video ist für Dich persönlich. Mache Dir endlich mal ernsthafte Gedanken, was das heißt, einen Friedensnobelpreis zu tragen. Der ist nicht für irgendwelche großartigen Reden vergeben worden. Der Preis ist eine lebenslange Verpflichtung!
Glaubst Du denn, ich habe mein Diplom umsonst gemacht? Ich besitze keinen Nobelpreis, aber ich bin eine sehr engagierte Objekt-Designerin und habe da einen Auftrag angenommen, und denn will ich unbedingt erfolgreich zu Ende bringen. Dieses Ding ist meine mir von GOTT ganz persönlich gegebene Lebensaufgabe. Setze Dich also endlich hin und schau Dir meine Physik-Filme und vielleicht noch ein paar Andere an (zum Beispiel die in der Rubrik "Gottes Beweis") und dann begreife, dass dieses großartige Produkt auch die amerikanische Gesellschaft ebenfalls von ihren Abhängigkeiten befreit. Ihr kommt damit von Eurer Droge Öl ohne Probleme herunter. Das Ding ist für ALLE gut, auch für Amerika! Und ganz bestimmt für Dich! Oder willst Du bei Deiner nächsten Inkarnation in der selbst geschaffenen und wohlverdienten Hölle schmoren? Willst Du nicht lieber in einem Bombini-Mobil sitzen und damit gemeinsam mit deiner Liebsten zu den Sternen fliegen? Denn, eines muss ich Dir als Christ doch nicht erzählen, mit Deinem Sündenregister sieht das vor Deinem Richter echt Scheiße aus für Dich. Erkenne und ergreife die Chance, die mein Bombini Dir bietet.
Fliege damit zu den Sternen! Ich weiß, Du hast das Zeug dazu!
Die Macht des Bösen ist letztendlich reine Einbildung.
Wovor hast Du Angst?
Wenn man Dich nach der "Revolution"
abknallen sollte, ist doch egal, Du bist doch eh unsterblich!
 http://quer-denken.tv/index.php/785-die-plaene-der-usa-fuer-europa-russland-und-deutschland Nachdem man sich das angehört hat, fällt einem spontan die Prophezeiung Irlmaiers ein. Zur Zeit kann man den Fahrplan der Irlmaier-Voraussagen nur Punkt für Punkt abhaken. Genauso kommt das alles. Genauso, wie er es gesagt hat. Wenn wir nicht dagegen aufstehen. Vielleicht haben wir Deutschen nun die große Chance, den Weltfrieden zu retten, und eine bessere Zukunft für alle zu ermöglichen.Deutschland hat jetzt eine Schlüsselposition. Wir können das erreichen. Und es wäre für alle Menschen in der Welt gut! Auch für die Menschen in den USA, denn auch die wollen einfach nur in Frieden leben!
Gemeinsam schaffen wir das!
http://kenfm.de/blog/2014/08/29/willy-wimmer-paul-loebe-haus/ Am letzten Donnerstag im August fand im Paul-Löbe-Haus in Berlin eine Inszenierung der Reichstagsdebatten zu den Kriegskrediten, die seit 1914 im Ersten Weltkrieg im Nachbargebäude des Veranstaltungsortes geführt wurden, sowie eine Debatte zur Aktualität der Veranstaltung aufgrund der aktuellen Entwicklungen statt. Neben Teilnehmern wie Oskar Lafontaine, Gregor Gysi und Peter Gauweiler saß auch Willy Wimmer auf dem Podium. Wir trafen den ehemaligen CDU-Politiker nach der Veranstaltung zum kurzen Gespräch, um unter anderem über die geplante Aufhebung des Parlamentsvorbehalts für Bundeswehr-Einsätze zu sprechen.
1.September 2014
Magische Netze
"Aktuell: Die Wahrheit über die Terroristen-Gruppe ISIS und wie man sie wirklich bekämpft" – Obama betrat spät am Abend sein großes Wohnzimmer. Das Licht mehrerer Lampen war an und er sah Michelle auf dem Sofa liegen. Es war Sonntag und sie war anscheinend vor ihrer Lieblingssendung eingeschlafen. Er machte den Fernseher aus und setzte sich ihr gegenüber in seinen Sessel und schaute sie voller Liebe an. Ihr gutes Verhältnis war zum Glück sehr beständig und grundsätzlich besprachen sie immer noch fast alle Dinge, die ihn bewegten. Über sein Göttinnen-Problem hatte er bisher allerdings geschwiegen. Jetzt fragte er sich jedoch, ob er ihr von seinem gerade stattgefundenen Gespräch mit Redding erzählen sollte? Vielleicht würde seine Frau ja einen Ausweg aus ihrer wahrlich verfahrenen Situation finden können. Michelle liebte Hollywoods großartige Liebesfilme und konnte sich immer schon sehr gut in die romantischen Träume einer Frau hinein versetzen. Vielleicht würde sie erahnen können, was für ein Happyend Monalisa im Sinn hatte. Obama grübelte und fragte sich nicht zum ersten Mal: "Was konnte man der verrückten Göttin nur anbieten, damit sie auf ihren C. verzichtete?" Es gab doch wirklich so viele tolle Männer auf diesem Planeten, warum musste es ausgerechnet diese Luftnummer sein? Denn, trotz ihrer ungeheuerlichen und sündhaft teuren Überwachungstechnik, die letztendlich jeden Knopf auf diesem Planeten im Blick hatte, war der Typ nicht aufzuspüren.
Doch noch mehr beunruhigte ihn, dass, wenn Reddings Analyse stimmte, die Sonnengöttin mit der Terrorgruppe ISIS verknüpft war. Monalisa hatte sich zwar von deren brutalen Gewalt klar distanziert und sogar die Hoffnung geäußert, der ISIS würde wie der alten, ägyptischen Göttin der Kopf abgeschlagen, aber daran konnte seine Regierung nicht interessiert sein. Im Gegenteil, gerade der Kopf dieser Terrorgruppe war für sie alle ungeheuer wichtig.
 "Deutschland Erwacht Teil 1: Die van Rensburg Prophezeiungen" Im ganzen Internet findet man kaum Informationen über den Buren Nicolaas van Rensburg. Besonders viel hat er über den 3. Weltkrieg gesehen. Nicolaas van Rensburg kam am 30. August 1864 als Kind einer Burenfamilie im südafrikanischen Wolmaransstad zur Welt. Statt die Schule zu besuchen musste er seinem Vater auf dem Bauernhof helfen. Während er zwar ansatzweise die Buchstaben und Worte in der Bibel lesen kann bleibt er des Schreibens unkundig. Sein einziges Buch war und blieb die Bibel. Erst viel später bat er seine Tochter, seine Visionen aufzuschreiben. Aus diesen Aufzeichnungen entstand das Buch "Voice Of A Prophet". Die Übersetzung "Worte eines Propheten, der Seher van Rensburg"  Im ersten Teil behandeln wir die Prophezeiungen zu den Medien und die EU:
Die Medien verbreiten absichtlich Desinformationen,
die "Kerzen der Information wurden ausgelöscht"
Europa steht nur noch unter einer Regierung.
Obwohl sie nach außen gut dasteht,
ist sie teuflisch und korrupt.

Michelle bewegte sich und schlug die Augen auf. "Oh … ich bin eingeschlafen …" Sie setzte sich, die Augen reibend, auf und ihr Mann kam zu ihr. Michelle ließ sich von ihm in den Arm nehmen. "Ach Barack, nun ist das Wochenende schon wieder um und wir haben uns kaum gesehen. Die Mädchen fragen sich auch, wann Du denn mal wieder frei hast."
"Zur Zeit bräuchte ich 48-Stunden-Tage, es ist wirklich schlimm, die Zeit rast mir davon." Er gab seiner Frau einen Kuss und sie kuschelte sich bei ihm ein. Natürlich hatte sie gewusst, dass Barack als Präsident einen 24 Stunden-Job angenommen hatte, doch dass jetzt auch die Sonntage durchgearbeitet wurde, damit hatte sie nicht unbedingt gerechnet, schließlich hatte George W. Busch auch viel Zeit auf seinem Landsitz verbringen können, während sein Vize für ihn die Fäden zog.
Sicher, auch ihr Mann könnte sich auf die faule Haut legen und alles von seinen Wallstreet-Freunden erledigen lassen, aber so war Barack nun mal nicht. Die Welt mochte zwar glauben, dass Obama ein gewissenloser Schauspieler und charakterlicher Schwächling war, aber sie wusste es besser. Ja, für sie war ihr Mann immer noch der Größte, der Schönste und auch der Klügste. Dumm war nur, dass man an seiner Klugheit kein Interesse hatte, im Gegenteil. Sie wusste, wenn man auf ihren Mann wirklich hören würde, dann stünde die Welt nicht kurz vor ihrem Zusammenbruch. Aber leider, leider wollte niemand auf ihn hören. Im Gegenteil, wenn hier im Haus bekannt würde, was er wirklich dachte, dann wäre nicht nur er, sondern auch sie sehr schnell weg vom Fenster. Wie hatten sie nur so blöd sein können, diese Präsidentschaft anzustreben? Mittlerweile wusste sie, dass es der größte Fehler ihres Lebens gewesen war
und dummer Weise, das Schlimmste stand ihnen noch bevor.
"Der Crash kommt – und das ist auch gut so!" – Lars Schall spricht für Jungle Drum Radio mit dem Ökonom und Bestsellerautor Marc Friedrich über das Buch "Der Crash ist die Lösung – Warum der finale Kollaps kommt und wie Sie Ihr Vermögen retten". Friedrichs Credo: Raus aus Papierwerte, rein in Sachwerte.

---
"Was glaubst Du," fragte Michelle ihren Mann, "schaffen wir es hier mit heiler Haut wieder heraus zu kommen?"
"Ich weiß es nicht, es sieht für uns zur Zeit leider nicht so gut aus." Obama nahm das I-Pad zur Hand, welches auf dem Wohnzimmertisch lag, und sagte: "Michelle, ich weiß, Du hast auch nicht viel Zeit, schließlich ist Dein Terminplan fast so voll wie Meiner, aber es gibt da eine Internetseite, die solltest Du Dir vielleicht mal genauer anschauen. Ich komme leider so gut wie gar nicht dazu, obwohl es sicher keine verschwendete Zeit wäre. Die Seite ist leider auf deutsch und man muss sich wohl doch sehr intensiv damit beschäftigen, wenn man den Inhalt begreifen möchte. Dennoch, bitte, schau Dir die Sache mal an. Ich habe von Redding ein sehr gutes Übersetzungsprogramm bekommen, versuche es mal und sage mir dann, was Du dazu meinst."
"Was ist das denn für eine Seite," fragte Michelle wenig begeistert, denn ihr Tage waren tatsächlich voller Verpflichtungen und so ein Luxus wie heute, dass sie sich mal auf dem Sofa entspannen konnte, war selten genug. "Worum geht es denn?"
"T'ja, dass ist die große Frage, oder aber auch nicht. Vielleicht ist es reinster Schwachsinn oder aber so genial, dass es für uns ALLE die Rettung sein könnte. Auf den ersten Blick scheint es sich zwar nur um die Spinnerei einer Schizophrenen zu handeln, doch wenn man Ursache und Wirkung genau untersucht, dann, so sagt Redding, hängen wir tatsächlich alle in einem magischen Netz und diese Frau macht darüber mit uns was sie will. General Redding beschäftigt sich nun schon seit Monaten damit und sein Urteil ist eindeutig. Diese Frau hier, die diese Seite macht, ist alles andere als verrückt"
"Ach tatsächlich? Wer ist sie denn?"
"Sie ist eine arbeitslose Designerin, ihr Name ist Monalisa."
"Und so jemand soll Einfluss darauf haben, was Du machst? Spinnst Du jetzt etwa auch? Wie viele Kicks hat sie denn? Wer kennt sie?"
"So gut wie niemand."
"Was für eine Macht soll sie dann haben? Wenn sie ein Internet-Star wäre und Millionen auf ihre Seite gehen würden, dann könnte ich ja verstehen, dass ihr da ein Problem seht, aber wenn sie keiner kennt? Warum soll ich mir davon die Zeit rauben lassen?"
"Nun ja, Redding sagt, Magie gibt es schon seit Jahrtausenden und hat immer schon bestens auch ohne Internet funktioniert. Monalisa benötigt keine Klicks, selbst, wenn sie einfach in ihrer Wanne liegen würde und sich alles nur in ihrem Kopf abspielen würde, es hätte seine Auswirkung."
Michelle zog die Stirn kraus, und meinte: "Mein Lieber, Magie ist doch nichts als Einbildung. Ursache und Wirkung beruhen zum Glück auf den Naturgesetzen und nicht auf irgendwelchen Träumereien."
"Da hast Du sicher Recht, aber vielleicht kennen wir nicht alle Gesetze der Natur."
"Ich bitte Dich, jetzt lass Dich doch nicht von den Spinnereien Deines Reddings verrückt machen, es gibt keine Zauberei, das ist doch alles Unsinn!" Michelle reagierte ungewöhnlich gereizt, sie war müde und wollte lieber ins Bett, als sich weiter mit solchem Unsinn auseinander zu setzen.
"Michelle, bitte … wir können es uns leider nicht leisten, den Strohhalm nicht zu ergreifen, den diese Frau uns reicht. Wenn sie nicht verrückt ist, und ihre Zauberei reale Auswirkungen hat, dann müssen wir die Sache ernst nehmen. Sie ist womöglich unsere einzige Chance, ansonsten werden wir schon bald alle gemeinsam untergehen."
"Ich glaube, Du brauchst wirklich mal ein paar Tage Erholung, mein Guter. Gehe mir weg mit dem Scheiß, ich will davon nichts wissen. Ich hänge in keinem Netz."
"Das glaubst Du, doch in Wahrheit wir sind dermaßen verstrickt, wenn kein Wunder geschieht, dann werden wir spätestens in unserem nächsten Leben die Hölle auf Erden durchleben müssen."
"Was interessiert mich mein nächstes Leben? Ich glaube nicht an die Wiedergeburt."
"Das wird uns womöglich nicht viel nützen. Wenn Monalisa Recht hat, dann sieht es nicht nur für uns Beide bald ziemlich dreckig aus."
"Wieso lässt Du Dir von einer verrückten Arbeitslosen derartige Angst einjagen?"
"Nun, ich glaube an GOTT."
"Na und? Der wird wissen, dass Du in diesem Leben versucht hast, Dein Bestes zu geben und ER wird Deine Leistung bestimmt gerecht beurteilen. GOTT sieht schließlich alles."
"Klar, aber er hat auch sehr strenge Maßstäbe an Friedensnobelpreisträger angelegt."
"Mann, Du bist doch nicht Jesus! Sollst Du Dich etwa auch ans Kreuz nageln lassen?"
Obama merkte, mit seiner Frau konnte er über seine Gedanken in dieser Frage nicht reden. Redding hatte es ihm gleich gesagt, die Sache war nun mal Ansichtssache. Entweder, man hatte einen Sinn dafür, oder eben nicht. Und den meisten Menschen fehlte dieser Sinn nicht ohne Grund, denn seit Jahrtausenden taten die Mächtigen der Welt alles dafür, dass bei den Menschen dieser Sinn schön weiter schlief. Redding meinte, je tiefer die Menschen schliefen, desto leichter war es, sie zu manipulieren. Alle Aufgewachten hingegen erkannten schnell, dass die Welt mehr zu bieten hatte als die vier physikalischen Grundkräfte. Und, wer die Welt regieren wollte, dem war dringend angeraten, die wichtige, fünfte Kraft nicht nur zu kennen. Er sollte unbedingt auch lernen, damit zu arbeiten. Ansonsten würde er zur Marionette derjenigen, die dies beherrschten.
Michelle stand vom Sofa auf und beugte sich zu Barack hinunter um ihm einen Kuss zu geben. "Ich bin müde, morgen muss ich früh raus. Vergiss den Scheiß und mache Dir wegen dieser Möchtegern-Zauberin keine Sorgen, niemand kann Dich zu etwas zwingen, was Du nicht willst." Und damit drehte sie sich um, und verließ den Raum. Obama blieb etwas verdattert zurück. Michelles Sinn für die Kraft der Magie befand sich offensichtlich im Tiefschlaf. Dabei müsste sie es eigentlich wirklich besser wissen, denn weder er noch sie hatte die Macht zu tun und zu lassen was sie wollten. Selbst, wenn er nicht in Monalisas magischem Netz hing, das Netz der Satanisten war darum umso fester um ihn gezogen. Ja, wenn nicht bald ein Wunder geschah, dann würde die Schlinge um seinen Hals endgültig zugezogen. Eine falsche Bewegung, und er wurde gehängt, daran konnte kein Zweifel mehr bestehen.
Klar, zu Anfang hatte er die Sache auch als Unsinn abgetan, schließlich waren die satanischen Netze unsichtbar, aber er hatte schnell gelernt, dass sie dadurch nicht weniger wirkungsvoll waren. Seine Reaktion war darauf hin erst mal gewesen, dass er versucht hatte diese Fäden zu ignorieren. Doch dies funktionierte nur, wenn er genau das tat, was man von ihm verlangte. Ein kleiner Schritt zur Seite und schon schmerzte es so, als ob die Fäden aus Stacheldraht bestünden. Wenn er ein Bild von sich malen müsste, dann würde er in dem Gewirr aus Draht gar nicht mehr zu sehen sein. Ja, Monalisa hatte Recht, er war total eingesponnen und seine Bewegungsfreiheit war eine Illusion, die nur für Außenstehende noch halbwegs aufrecht zu halten war. Aber wo gab es die schon noch? Wenn er sich umschaute, dann waren sie alle in diesem Netz aus unsichtbarem Stacheldraht gefangen. Klar, Monalisa meinte, diese Schwarze Macht sei in Wahrheit nichts als Einbildung, doch da täuschte sie sich. Das Netz der Satanisten war sehr real, so real wie es ihr magisches Netz hoffentlich auch war. Ja, tatsächlich, sie alle konnten alle nur hoffen, dass die Sonnengöttin und ihr magisches Netz wirklich existierten, denn dann bestand vielleicht tatsächlich noch eine Chance den Untergang des Abendlandes zu verhindern.
Obama stand auf und löschte das Licht.
"Liebe Sonnengöttin, bitte, hilf mir!
Befreie mich von diesem Stacheldraht und ich verspreche Dir,
ich werde alles in meiner Macht stehende tun,
und Deinen Bombinis auf die Welt helfen."

---
2.September 2014
Wer ist Isis?
 "Die Cheopslüge" –  Veröffentlicht am 18.05.2014 : Seit Napoleon geistert die Behauptung durch die Welt, die Pyramiden von Gizeh seien Grabmäler gewesen. Fakt ist jedoch, dass niemals eine Mumie, geschweige denn die eines Herrschers, in einer Pyramide entdeckt wurde. Doch wozu dienten die Pyramiden — vor allem die so genannte Cheops- Pyramide — tatsächlich? Stefan Erdmann und Jan van Helsing sind durch ihre Sachbuch-Bestseller weltweit bekannt. Beide Autoren sind seit Jahrzehnten auf dem Globus unterwegs und jeder von ihnen hat weit über 70 Länder bereist. Vor allem Stefan Erdmann ist mit den ägyptischen Pyramiden derart verbunden, daß er inzwischen über 40 mal in Kairo war. Wohl kaum ein freier Forscher hat in den vergangenen Jahren so viel Zeit auf dem Plateau und so viele Stunden und Nächte in der großen Pyramide verbracht, wie er — davon ist man auf dem Gizehplateau überzeugt. Bei ihren Forschungen stießen sie auf eine sensationelle Entdeckung, die sämtliche bekannten Theorien über die Funktion der Großen Pyramide über den Haufen werfen könnte — vorausgesetzt man lässt den Gedanken zu, dass die Erbauer der Pyramide technisch weit fortschrittlicher waren, als bisher angenommen. Waren die Erbauer der großen Pyramide technisch weit fortgeschrittener als bisher angenommen? Da sich seine Gelehrten nicht einig wurden, erließ Napoleon einst ein Dekret, dass noch heute dogmatisch gilt: Die Pyramiden waren Grabmäler für die ägyptischen Pharaonen. Tatsache ist jedoch, dass es sich dabei nach wie vor nur um eine Theorie handelt, die — das liegt in der Natur einer Theorie — nicht bewiesen ist. Dennoch haben die meisten Menschen eben diese Theorie inzwischen als Wahrheit akzeptiert und andere Ansätze haben es denkbar schwer, den Sprung in die "seriöse" Meinungswelt zu schaffen. Warum? Ist in unserer modernen Welt kein Platz für Geheimnisse? Akzeptieren wir lieber eine Theorie als Wahrheit, um uns nicht eingestehen zu müssen, dass wir etwas nicht verstehen? In diesem Video entfaltet sich die gesamte Entdeckungsreise von Jan van Helsing und Stefan Erdmann unterhaltsam in einer Kombination aus Dokumentation und Spielfilm von Regisseur Christoph Lehmann — spannend und informativ. 

 "Der Mythos Osiris"
Veröffentlicht am 22.05.2013: Die bahnbrechenden Erkenntnisse des Autors Robert Bauval über die Verbindung zwischen der rätselhafte Pyramide von Gizeh und der uralten Legende von Osiris und Isis verändern unsere Sichtsweise des Alten Ägyptens. Der Mythos, das Herzstück der Religion, beschreibt, wie in längst vergangenen Zeiten weit vor den ersten Pharaonen die Götter Ägypten aus dem Chaos erschufen. Bauval folgt den Spuren dieses auch heute noch gegenwärtigen Mythos durch die Jahrtausende und enthüllt eine Parallelreligion
Anmerkung der Autorin:
Die hier angeführten Dokumentationen über den Sinn und die Geschichte der Pyramiden, sowie den Mythos der "Götter"Isis und Osiris stellen nur eine beispielhafte Auswahl der Videos vor, die Sie bei You Tube über dieses Thema finden können. Das Rätsel der Pyramiden beschäftigt seit Jahren viele Wissenschaftler und Forscher. Die Einen versuchen dabei Napoleons Theorie der Pyramiden als monumentale Grabstätten für die Pharaonen des alten Ägypten zu untermauern, die Anderen suchen nach vernünftigeren Lösungen für die Frage, warum die Pyramiden so gebaut wurden, wie sie gebaut worden sind.
Stefan Erdmanns Nachforschungen haben dabei eine Idee zu Tage gebracht, die ich für die bislang Originellste und für recht überzeugend halte. Nur, auch die anderen Ideen sind nicht uninteressant und so meine ich, wir sollten vielleicht besser davon ausgehen, dass es sich bei den Pyramiden um Multifunktions-Gebäude handelt. Ihre äußere Erscheinung mag eine einfache geometrische Form besitzen, aber in ihrem Innern verbergen sich möglicherweise mehrere technische, aber eben auch spirituelle Funktionen. Bei unseren Kirchen und Kathedralen ist es leider oft genau umgekehrt. Da wurde sehr viel Wert auf ein sehr schmuckreiches "Äußeres"gelegt, doch im "Innern" findet der Gläubige leider nicht viel an Wissen und Erkenntnis.
Die Botschaften aller christlichen Kirchen sind, meiner Meinung nach, mehr als schlicht und im Grunde eine Beleidigung der Intelligenz des Menschen. Ja, wenn man sich die Geschichte gerade der katholischen Kirche anschaut, dann scheint es den Oberhäuptern im Gegenteil vorrangig darum gegangen zu sein, Wissen und Erkenntnis zu verhindern.
Wenn Sie sich über mein Urteil diesbezüglich empören, dann erinnere ich Sie nicht nur an die vielfachen Bücherverbrennungen. Selbst vor der massenhaften Verbrennung von Menschen, die über den katholischen Tellerrand hinaus schauten, machte man nicht halt. Und auch heute noch sitzt der Vatikan auf einer riesigen Bibliothek, deren gesammeltes Wissen nicht dazu dient, dieses für den Menschen zu bewahren, sondern um es ihm vorzuenthalten. Wissen ist Macht und diese Macht wird um so größer, je unwissender die zu Beherrschenden sind.
Insofern bin ich ein großer Fan des Internets, denn dieses Medium ermöglicht es dem nach Wahrheit und Erkenntnis Strebenden erstmals sich umfassend und von der Elite unabhängig zu informieren. Dies ist den Regierungen natürlich bewusst und darum suchen sie auch schon fleißig nach Wegen diese Quelle der Erkenntniss zu stopfen. Doch auch hier möchte ich die Mächtigen von Heute warnen. So wie sich zukünftig die Gewalt in einen Bumerang verwandeln wird, so wird auch der Versuch die Wahrheit zu unterdrücken nur dazu führen, dass die Menschen noch schneller erwachen. Und sie werden andere Wege zur Erkenntnis und Verbreitung der Wahrheit suchen und finden, die dann nicht mehr so einfach überwacht werden können wie es jetzt der Fall ist. Heute kann NSA und Co. zumindest noch mitlesen und zuschauen, aber wenn das Internet noch stärker zensiert werden sollte, werden andere Netze entstehen, deren Kontrolle dann nur noch mit sehr großem, personellem Aufwand möglich sein wird, wenn überhaupt. Insofern, bitte, kappt von mir aus das Internet, es wird nur dazu führen, dass Ihr nicht mehr mitbekommt, was in Eurem Volk vorgeht.
Charlie fuhr nun schon seit mehreren Stunden durch einen nicht enden wollenden dichten Wald. Er wusste Dank seiner Sternenkarten und seines Kompasses mittlerweile zumindest so ungefähr wo er von Joseph abgesetzt worden war. Selbstverständlich hatte er nicht einfach sein GPS befragen können, denn ihm war klar, dass damit nicht nur er von seinem Standort erfuhr. Charlie wusste nur zu gut, das GPS hatte immer zwei Seiten und somit war nicht nur die NSA in der Lage jeden Benutzer dieser Technik zu orten. Sein "Super-Handy", dass er von Li erhalten hatte, besaß hier in dieser verlassenen Gegend zum Glück keinen Empfang und er hatte vorerst auch nicht vor, dieses Gerät zu benutzen. Im Gegenteil, er hatte die Akkus aus all seinen technischen Geräten ausgebaut und natürlich ging er auch nicht mehr ins Internet.
Zuerst war er ja ziemlich frustriert gewesen, dass man ihn einfach so mitten in der Wildnis ausgesetzt hatte, doch nach einigem Nachdenken war ihm klar geworden, dass der Ort seiner Rückkehr auf die Erde sehr klug gewählt worden war. Sein größtes Problem war jetzt allerdings die Tankanzeige, denn ihr Zeiger lag nun schon länger auf dem roten Balken der Reserve. Was sollte er tun, wenn sein Wagen stehen blieb? Neben dem Weg schlängelte sich zwar ein kleiner Bach, doch leider besaß er kein Wasser betriebenes Auto und so wurde ihm seine Abhängigkeit vom Öl immer bewusster. "Ach, wenn ich jetzt doch nur ein Bombini besäße! Damit wäre ich vollkommen unabhängig und ich könnte so oft um den Planeten herum fahren wie ich will. Selbst zum Sirius könnte ich damit fliegen und noch weit darüber hinaus."
Der holprige Weg, dem er folgte, erforderte stellenweise seine ganze Aufmerksamkeit, denn immer wieder musste er einem plötzlich auftauchenden Schlagloch ausweichen. Neben ihm ging es einige Meter in die Tiefe und ab und zu blockierte ein abgebrochener Ast seinen Weg. Er schaute nach Vorn und hoffte, den Wald bald hinter sich zu haben. Und tatsächlich, am Ende des Weges schien es ihm heller zu werden und wenige Minuten später eröffnete sich vor ihm eine hügelige, von der mittäglichen Sonne beschienene Landschaft. Getreide wuchs auf den Feldern und als er am Horizont eine kleine Siedlung erblickte, atmete er auf. Hoffentlich gab er dort eine Tankstelle!
Benedikt hustete. Er lag auf Anweisung seines Arztes im Bett, denn die anfängliche leichte Erkältung hatte sich zu einer handfesten Grippe entwickelt. Auf seinem Nachttisch befanden sich die unterschiedlichsten Medikamente und eine Schwester schaute immer wieder zu ihm ins Zimmer und fragte nach seinem Befinden. Sie brachte ihm Tee und auf seine Bitten hin, hatte sie ihm auch ein paar von Monettis Keksen in Reichweite gelegt.
Nicht nur Schwester Anna und Pater Mario, die sich die Pflege des alten Mannes teilten, machten sich Sorgen. Auch Benedikt selbst hatte kein gutes Gefühl bei dem Gedanken, jetzt schon vor GOTT treten zu müssen. Denn ihm war klar, mit seinem Sündenregister würde dies ein schwerer Gang mit sehr unsicherem Ausgang werden. Seine einzige Hoffnung war das Versprechen von Joseph ihn zu sich auf sein Raumschiff zu holen. Doch dazu musste er erst noch seinen Auftrag erfüllen. Nur, wie sollte er jetzt, mit einer Grippe an sein Bett gefesselt, diese Aufgabe bewerkstelligen?Schwester Anna hatte ihm die Kissen aufgeschüttelt, so dass er sich bequem zurück lehnen konnte. Sie hatte ihm auch frischen Tee gebracht und gefragt, ob er vielleicht etwas Fernsehen schauen wolle. Doch er wollte lieber etwas Musik hören. Und nachdem Schwester Anna ihm dazu das Radio angemacht hatte, war sie hinunter zu Pater Mario in die Küche gegangen. Auf dem Nachttisch lag ein Gerät, damit konnte Benedikt bei Bedarf ein Klingelzeichen geben, worauf sie sofort zur Stelle sein würde. Doch Benedikt wollte einfach nur alleine sein und seinen Gedanken nachhängen. Er griff zu einem der Kekse und fragte sich: "Meine geliebte, großartige und unsterbliche Göttin, was kann ich jetzt noch für Dich tun? Ich bin schachmatt."
Die Antwort kam schon nach dem ersten Bissen: "Wer zu spät kommt, den bestraft das nächste Leben!" Benedikt kamen die Tränen. Was würde ihn für eine Zukunft erwarten? Welches schlimme Schicksal würde er durchstehen müssen um sein schweres Karma wenigstes zu einem kleinen Teil abzuarbeiten? Und er sah plötzlich im Gegenlicht jemanden vor sich auf dem Sessel, der nahe am Fenster stand, sitzen. Hatte er jetzt etwa schon Halluzinationen? "Bist Du es? Joseph? Kommst Du um mich zu holen," fragte Benedikt, nicht ohne aufkeimende Hoffnung.
"Mache Dir keine Hoffnungen," antworte die Gestalt am Fenster.
Benedikt erschrak, denn die Stimme war nicht die von Joseph, es war die Stimme einer Frau.
"Wer bist Du," fragte Benedikt, doch er wusste es ganz genau. SIE war gekommen und das konnte für ihn nichts Gutes bedeuten.
"Du bist ein Kindermörder, ein Lügner und Betrüger, Du bist ein richtiger Schwerverbrecher! Du bist ein derartiger Abschaum, dass ich gar nicht weiß, was ich mit Dir machen soll," die tiefe Verachtung in der Stimme der Frau war nicht zu überhören. "Ich fürchte, selbst in der Hölle will man Dich und Deinesgleichen nicht mehr haben."
Benedikt verließen augenblicklich alle Gefühle der Hoffnung und seine Hände, aber auch sein Mund fingen an zu zittern. Der Keks tat sein Übriges und in Benedikt kamen Angstgefühle auf, die so unerträglich waren, dass er glaubte, auf der Stelle sterben zu müssen. Er roch plötzlich einen schrecklich unangenehmen Gestank. Er wollte auf den Alarmknopf drücken, damit Schwester Anna zu ihm kam, aber die Göttin war schneller und nahm das Gerät an sich.
"Nichts da, jetzt wird die Geschichte endlich zu Ende gebracht! Und verdammt noch mal, stell Dich nicht so an! Was glaubst Du denn, welche Ängste Deine gefolterten und bestialisch ermordeten Kinder auszustehen hatten? Wer hat ihnen bei lebendigem Leib das Herz heraus gerissen und dieses dann auch noch aufgegessen? Wer hat ihr unschuldiges Blut getrunken? Du armer Wicht, schau Dich nur an, Du winselst schon allein beim Anblick einer ganz normalen Frau!"
Oh, Benedikt wollte am Liebsten im Erdboden versinken, er wollte nichts mehr hören und nichts mehr sehen.
Aber, daran war nicht zu denken, denn die Göttin kam jetzt erst so richtig in Fahrt und es konnte kein Zweifel daran bestehen, dass Benedikts kommenden zwei bis drei Stunden, die Unangenehmsten seines Lebens werden sollten.

Ich denke, mit diesen beiden, letzten Videos ist im Grunde alles gesagt. Selbst, wenn Sie meine Geschichte "I LOVE PUTIN" nicht vollständig gelesen haben, müsste einsichtig geworden sein, warum ich meinem interaktiven Literatur-Experiment vollkommen zu Recht den Titel "I LOVE PUTIN" gegeben habe. Und es müsste auch klar geworden sein, was wir in Deutschland tun müssen, um die Erfüllung der Prophezeiung eines 3. Weltkrieges zu verhindern.
Wir Deutschen müssen uns unserer Schlüsselposition bewusst werden und uns endlich unsere gestohlene Souveränität zurück holen. Wir müssen dem russischen Volk und seinem großartigen Präsidenten die Hand der Freundschaft reichen und sein Angebot einer Eurasischen Wirtschaftsgemeinschaft mit Begeisterung annehmen. Für Amerika hingegen sollten wir im Interesse des Friedens auf der ganzen Welt ein "Methadon-Programm" entwickeln, dass es ermöglicht, dass die Gesellschaft dort nicht nur von ihrer Droge Öl möglichst schnell und dennoch schonend herunter kommt.
Mein Bombini ist ein Angebot, dass weiterhin steht. Ich bin sicher, dieser "Alleskönner" kann
auch Amerika wieder so richtig glücklich machen.  Vielen Dank für Ihr Interesse
und Ihre Aufmerksamkeit, mit freundlichen Grüßen, Ihre Monica Kraemer,
i.A. Ihrer Sonnengöttin Monalisa

---
P.S.:
"Kampf um Aleppo:
Syrisch Arabische Armee gewinnt weiter an Boden"
4.08.2016 • 11:57 Uhr – In Aleppo läuft der Kampf gegen Extremisten-Gebiete weiterhin auf Hochtouren. Zeitgleich arbeiten russische und syrische Behörden mit Hochdruck daran die Zivilbevölkerung über sieben Fluchtkorridore aus den Gebieten zu retten. Mit Dutzenden Tonnen an humanitärer Hilfe soll eine humanitäre Katastrophe vermieden werden. Auch Kämpfern wird die Gelegenheit geboten ihre Waffen niederzulegen und sich amnestieren zu lassen, was Dutzende auch getan haben. Doch ein großer Teil kämpft weiter. Zudem gab es erst am Dienstag einen Giftgasangriff auf ein Wohnviertel in Aleppo, durch den mindestens sieben Menschen getötet worden waren.
Laut dem russischen Militär soll die von den USA als "gemäßigte Rebellengruppe"
proklamierte "Nour al-Din al-Zenki" hinter dem Angriff stecken.

International
Erdoğan legt nach:
"Westen stand auf Seite der Putschisten"
BILD gelöscht…………….
4.08.2016 • 13:42 Uhr – Der türkische Präsident Recep Tayyip Erdoğan hat seine NATO-Partner erneut in sehr scharfen Worten angegriffen. Er warf ihnen vor, den Putschversuch direkt unterstützt zu haben. Der Ton zwischen Ankara und den westlichen Hauptstädten wird immer rauer… "Während dieser Vorgänge stand

der Westen

nie auf unserer Seite. Er stand mit den Putschisten. Er

stand nicht auf der Seite der Regierung dieses Landes, die gegen den Putschversuch gekämpft hatte.

" …  https://deutsch.rt.com/international/39830-erdogan-legt-nach-westen-stand/
Veröffentlicht am 27.07.2016
► Klagemauer.TV war für Sie live bei den großen Kreuzprozessionen in der Ukraine dabei und bringt hier die Fakten. ✓ http://www.kla.tv/8709 Nach ursprünglichem Plan sollte die mehrere hunderttausende Menschen zählende Prozession morgen, 27. Juli 2016, in Kiew eintreffen. Doch die Spannung wächst, denn die Gegenwart hat damit begonnen, die Vergangenheit zu beleuchten. WICHTIGER HINWEIS: Solange wir nicht gemäss der Interessen und Ideologien des Westens berichten, müssen wir jederzeit damit rechnen, dass YouTube weitere Vorwände sucht um uns zu sperren. Vernetzen Sie sich darum heute noch internetunabhängig! http://www.kla.tv/vernetzung  Sie wollen informiert bleiben, auch wenn der YouTube-Kanal von klagemauer.tv aufgrund weiterer Sperrmassnahmen nicht mehr existiert? Dann verpassen Sie keine Neuigkeiten: http://www.kla.tv/news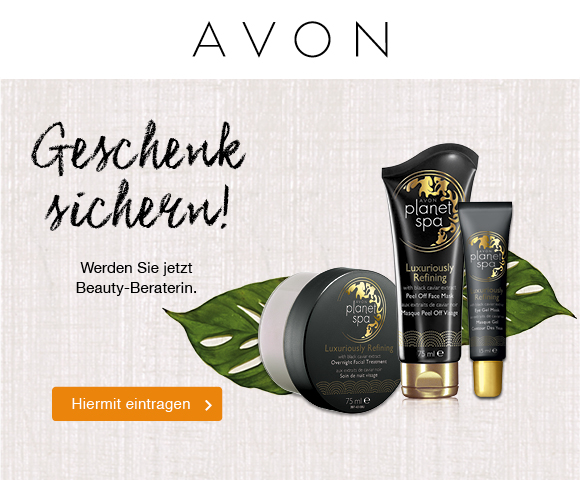 "Olympia 2016 in Rio:
der Live-Ticker zu den Wettbewerben
der Olympischen Spiele 2016 in Rio de Janeiro"
FORTSETZUNG folgt!